Is Las Vegas on your list of summer destinations? If not, it should be! Whether you're looking for a place to let loose and party, or a romantic getaway with your partner, Las Vegas has something for everyone. Here are five reasons why you should visit Las Vegas this summer.
1. Weather Is Perfect! | Reasons To Visit Las Vegas This Summer
Being in Las Vegas during the summer is the best of both worlds. Although during the day it can get hot, at night it tends to be nice and cool. That's why the weather can be great because you don't get stuck with being all cold or all hot on your vacation because who wants that. If I were you, I would pack a hoodie and make sure to be prepared just incase for those chilly Vegas nights. 
2. A Lot To Do In Las Vegas | Reasons To Visit Las Vegas This Summer
Las Vegas is known for it's amazing resorts and casinos but let's not forget all the other amazing things you can do around town! From all the different restaurants, shows, and parties there is always something going on in Vegas that will be right for you. Let's not forget about the kids now! There are plenty of museums and kid friendly parks for all ages which you can find here Things To Do In Las Vegas With Kids Under $20. 
3. Enjoy The Outdoors | Reasons To Visit Las Vegas This Summer
Not everything has to be indoors all the time. There's plenty of outdoor activities for you to take in the beauty that Vegas has to offer you. If you are looking to go to the desert then you should definitely stop by the Seven Magic Mountains exhibit which isn't to far off the strip or Red Rock Canyon National Conservation Area. It's also hard to imagine Vegas without thinking of a pool! If you want to go relax in the water or you are looking for a pool party than Vegas is the right place with all the resort pools around you.
4. Vegas Is Budget Friendly | Reasons To Visit Las Vegas This Summer
We all know most places can get fairly expensive very quick when going on vacation. It can be challenging finding a place to visit that has low prices for flights and hotels that won't break your bank! Las Vegas on the other hand has very well priced flights and hotels especially during the summer compared to most places across the United States. While certain places in Las Vegas can get pricey, there are LOTS of restaurants, shows, and attractions that won't leave your bank begging for help when you get home. 
5. Easy To Get Around | Reasons To Visit Las Vegas This Summer
Las Vegas is also a really easy place to get around town without a car. Most hotels and attractions are within walking distance of each other which makes it easily accessible but don't underestimate the walk because it can get lengthy and tiring. A great way to go up and down the strip after a long day of walking is by using the monorail system which is also free!
Share these tips with friends
Summer is the perfect time to take a vacation, and what better place to go than Las Vegas? The weather is hot during the day but cool at night, so you can enjoy everything the city has to offer. There's always something to do, from shows and concerts to casinos and shopping. It's affordable compared to other popular vacation destinations, and it's easy to get around – most hotels are within walking distance of each other and there's a monorail system that runs up and down the Strip. So what are you waiting for?
Want to save up to 70% off in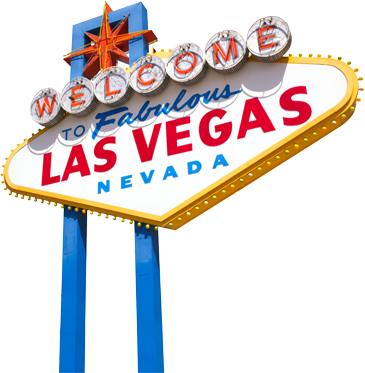 GET YOUR VACATION STARTED