Las Vegas is a city that is known for its' many luxurious and glitzy casinos, but there is more to do in Vegas than just gamble. If you are looking for something different to do during your trip, here are 7 weird and fun museums in Las Vegas that you can check out. From a museum of illusions to one dedicated entirely to neon signs, there is sure to be something that interests you! So put on your explorer's hat and get ready to have some fun.
Who doesn't love a good selfie? At Madame Tussauds Wax Museum in Las Vegas, you can take pictures with your favorite celebrities without any bodyguards around you.  This museum features life-sized wax sculptures that are so realistic, you may not even know they aren't real! With over 100 different wax sculptures, I'm sure they will have one that catches your eye. You can find Madame Tussauds Wax museum located right on the strip at The Venetian Resort. 
Las Vegas is a city known for its signs, and if you're looking to appreciate them all in one place then head on over the Neon Museum. The Neon Museum is a must-see for any visitor to Las Vegas. You can walk through the rows of signs, taking in all their bright colors and seeing how they were once used as decoration or advertising tools that brought people into casinos before your ticket sold them something else entirely! I recommend going here at night time so you can really see these signs put on a show.
The Mob Museum is a cool must-see for anyone interested in the history of organized crime, its effect on our culture and how it played a role in shaping history. Las Vegas was the criminal haven of choice for some notorious figures in history at some point. The art displays and interactive exhibit takes you through all historical aspects about organized crime that occurred throughout Vegas! It is definitely a must-see for all the mystery story lovers out there. 
Zak Bagan's The Haunted Museum
What's scarier than a museum full of haunted items? The answer might be wandering through the Zak Bagan Museum and experiencing its eerie oddities. The unique and spooky exhibit will leave you with chills the more you learn about every piece of the museum. This is the perfect place for all of the haunted house enthusiasts especially with Halloween coming up. 
Do you have what it takes to leave a new high score on a pinball machine? Well even if you don't you should still give it a try and have fun with the endless options of pinball machines at the Pinball Hall of Fame! With over 200 different machines varying from old school classics to new ones. This museum is home to the largest pinball collection in the world. You'll be able to find this fun museum right on Las Vegas Blvd. 
The Bodies Exhibition at the Luxor Las Vegas will have you feeling like a doctor who has just seen his first patient! These bodies are real and preserved with such detail, they'll make your jaw drop open. Don't worry- there's plenty more where that came from too; hundreds of partial remains as well as organs on display for all visitors to learn about in this unique museum experience. The Bodies Exhibit is an incredible, educational museum experience that will leave you breath-takingly shocked.
Take a trip back in time and experience the greatness that was Titanic. You can view more than 250 official artifacts from this luxurious ocean liner, such as chandeliers, fine China, and some luggage which amazingly survived! There's also recreations for you explore like The Grand Staircase, The Promenade Deck, and other notable areas of the ship. The second largest piece of the actual ship in addition to other areas is also on display for you to see. 
Share these tips with friends
Want to save up to 70% off in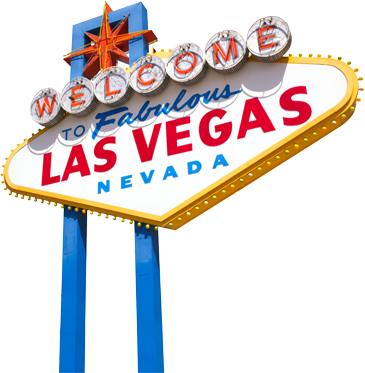 GET YOUR VACATION STARTED