Las Vegas is known for its extravagance and high prices, but did you know that there are a lot of great shows that won't break the bank? In this post, we'll list 5 cheap Las Vegas shows under $50 that the whole family can enjoy. So whether you're looking for something to do during your next vacation or just a fun night out, be sure to check out these great deals!
LIMITLESS is an exciting magic show that will have you on the edge of your seat. With his unique blend of magic, Shin Lim will amaze you with sleight-of hand tricks that are both entertaining and impossible to believe! You'll have a great time as he shows off how easily manipulate objects seem like they're made out thin air. Tickets usually start at $49 and you will be able to see his amazing performance at The Mirage. 
If you want to experience the best of Motown, look no further than this award-winning show. With high energy and soulful music these performers will have your heart singing! You'll never forget your first experience with Soul of Motown! This high-energy concert style musical tribute celebrates some America's most beloved vocal groups and artists. Soul of Motown tickets start at $29 and perform at the legendary Westgate Resort and Casino!
Mad Apple by Cirque du Soleil
What happens in New York stays there, but not when you're in Las Vegas. What's a night out in Las Vegas without thrilling acrobatics, magic tricks and surprises? The answer is nothing! The Mad Apple is a wild Cirque du Soleil show with all of the NYC flair to go with it. The show takes you on a journey through various entertainment and performance styles that resemble the essence of the city of New York. You can find tickets for the Mad Apple show starting at $25. 
Jen Kramer's ecstatic personality and amazing tricks will take you on an unforgettable journey through the world of magic. You'll be captivated by her flawless performance as she performs mind-boggling illusions that fool even die hard fans of magic! Don't look away even for a second or you will miss out. She was also named Female Magician of the Year, so she will surely amaze you with her mind blowing illusions and sleight of hand tricks. You can find Jen Kramer performing at the Westgate Las Vegas Resort!
Jabbawockeez's performance at MGM Grand Las Vegas is unlike anything you've seen before. The awe-inspiring choreography and stunning special effects will leave your heart racing as they bring the audience close up personal with their signature white masks, intricate dance moves that have placed them on top of world's most influential dancers! Tickets for their show typically start at about $49 and is a great show for the whole family!
Share these tips with friends
Want to save up to 70% off in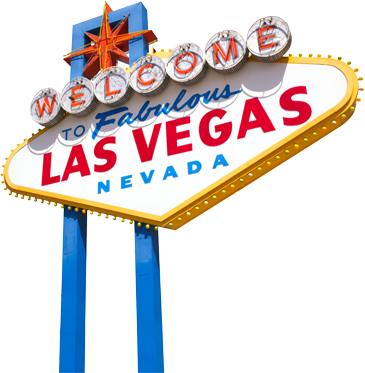 GET YOUR VACATION STARTED