City of sin, what happens in Vegas stays in Vegas… right? Well, that's not always the case, and there are a few things you should avoid while you're visiting The Strip. From overpriced drinks to paying full price for tickets, here are the 5 things you should avoid in Las Vegas!
1. Overpaying For Drinks | Things To Avoid In Las Vegas
Overpaying for drinks in Las Vegas is not fun! If you're not careful, you could easily spend $100+ on drinks in one night. Stick to buying drinks at the bar or from a liquor store. Some of the best places in Las Vegas to buy cheap drinks are at the Fremont Street Experience, Atomic Liquors, and convenience stores like Circle K or CVS. If you really want to enjoy yourself without breaking the bank, head over downtown Las Vegas. There are plenty of clubs and casinos there that offer great deals on cocktails – I guarantee your drink will be cheaper than what they cost at themed bars around The Strip!
2. Buying Tickets Full Price | Things To Avoid In Las Vegas
Firstly, you never hear from people that they're excited to pay full price for things. Above all, in the dazzling city, it's super easy to get carried away and overspend. This is why All Las Vegas Deals has set up promotions to help you make the most of your stay in Las Vegas. Click the link down below to see all the offers.
3. Only Exploring The Strip | Things To Avoid In Las Vegas
Firstly, there is more to Las Vegas than the 4.2 mile Strip. Period. As a matter of fact,  the Hoover Dam is nearby; there is the Freemont Street Experience, the Neon Museum, AREA 15, Museums, and so much more. In other words, you could go to Las Vegas and have a wonderful time and not do the Strip. The options are endless in Sin City.
4. ATM Machines in Casinos | Things To Avoid In Las Vegas
Here is one thing to always avoid, never take out cash at a casino ATM – the fees are ridiculous. Most casinos charge anywhere from $7.99-$9.99 per transaction (this adds up quickly and is not cute). If you need cash in the Strip, opt out of going to casinos and instead go to Walgreens, CVS, or Target. See below for options on the Strip.
5. Missing Out on Free Entertainment | Things To Avoid In Las Vegas
Las Vegas is expensive – obviously! Try to avoid paying money for absolutely everything, especially shows. Big Elvis show at Harrah's Piano Bar (Thurs – Fri at 2 pm and 5 pm) is a free show that pays tribute to the King of Rock n Roll. Lake of Dreams at the Wynn Las Vegas is another free show that's worth the visit (Shows run nightly every half hour from dusk until 11:30 pm). In conclusion, just because some shows are free doesn't mean they're "bad" or not worth seeing. If anything, you should plan some free attractions in your plans – your wallet will thank you later!
More Things To Avoid In Las Vegas
Share These Tips With Friends!
Sin City is a great place to let loose and have some fun, but there are a few things you should avoid while you're here. By following our tips, you can make sure your trip to Vegas is as enjoyable as possible without running into any costly or embarrassing mistakes. Have you been to Las Vegas? What do you think are the biggest no-nos? Share with us in the comments below!
Want to save up to 70% off in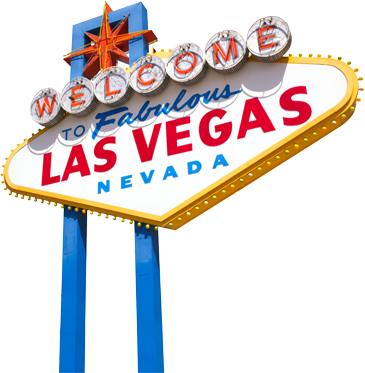 GET YOUR VACATION STARTED