Can you keep a secret? We're about to let you in on some Las Vegas speakeasy secrets. If you want an intimate evening out, away from the crowds and all the noise, with all the vibes and specialty drinks the city has to offer then check this out. These hidden bars aren't always easy to find, but they're definitely worth it once you discover them. Here are our picks for the best speakeasies in Las Vegas. Happy hunting!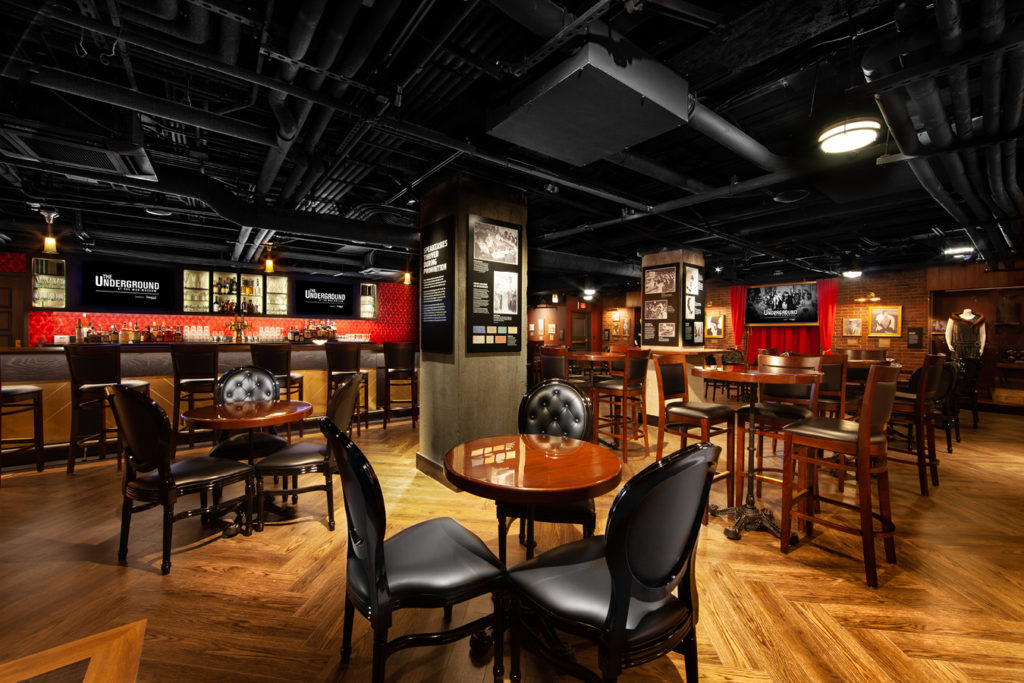 The Mob Museum is not just a place to learn about Vegas' obsession with organized crime, it comes with an authentic speakeasy in the basement! While you can enjoy all of your favorite exhibits on upper levels if that's what interests you most; The Underground is where it all happens. That is where you'll find the live music performances and plenty more surprises waiting for those who dare venture into unknown territory. You will find specialty drinks created based on their recipes from the Prohibition-era and it is also a distillery. 
How to get in: It is accessible through the museum or through the outside you will find a barrel on the back side of the building next to a set of stairs, proceed down these steps to the door and present the password!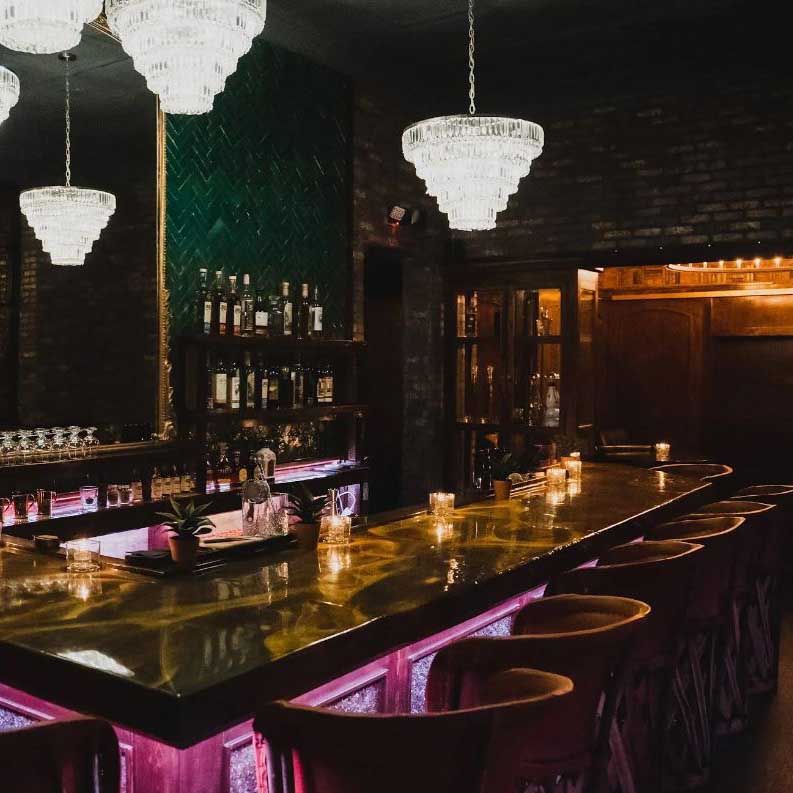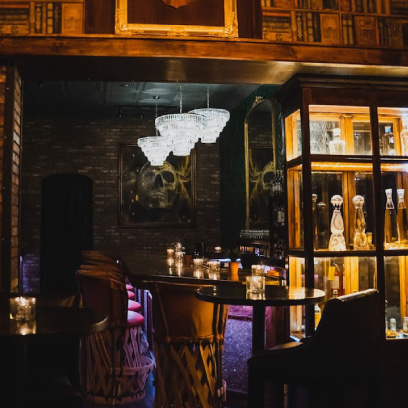 Hidden within the walls of Gambit you will find a lovely mezcal tequila bar. The atmosphere is filled with fine, intimate, and cozy inspirations through Mexican artisanal design. Experience some of the finest artisanal mezcal and tequilas you will ever have along with some Mexican small bites from their menu. If you enjoy tequila as much as I do, then this spot is for you!
How to get in: First you will need the password that is always changing. Once you have the password you will need to present it to the hostess at The Gambit.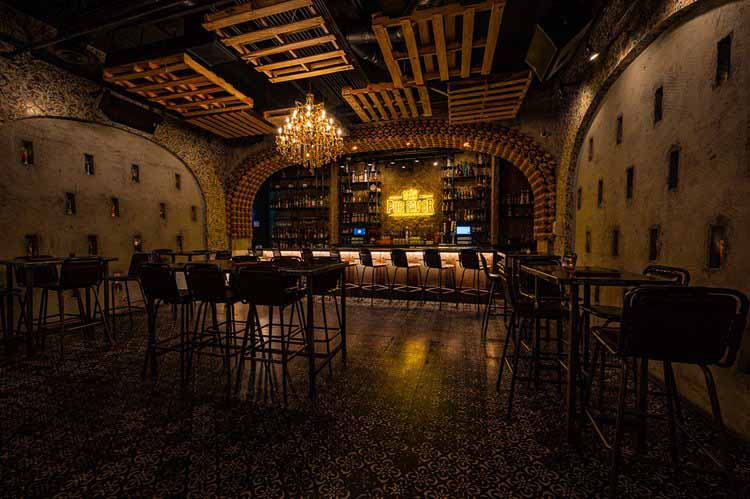 Mas Por Favor is not your average taqueria! Once inside, follow the secret hallway inspired by the underground drug tunnels will lead you to subtle but vibrant speakeasy. They offer plenty of unique specialty drinks with a main focus on tequila and mezcals. If you are a Casamigos fan then you are in luck because they have it ready to go on tap! This place does get packed and reservations are highly recommended if you are thinking about it. There is usually an hour and a half limit for guests due to capacity and demand so be mindful of this. 
How to get in: Make a reservation and follow the tunnel inside.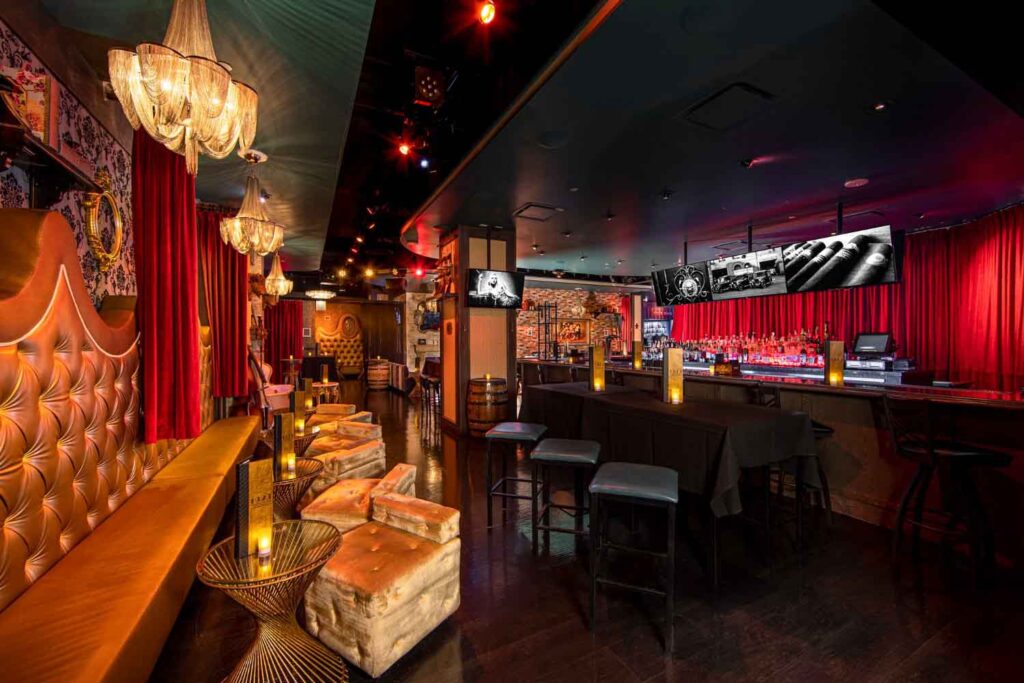 The 1923 Prohibition Bar is a nice spot if you want a place with speakeasy vibes without the effort of trying to find the secrets to get inside! The space really sets it's mood around a Roaring 20's ambience consisting of vintage furniture, dim lighting with red hues, and chandeliers. Their drink selection consists of a wide selection of bourbons along with many of their specialty cocktails that they have to offer. Try out their bourbon flight! 
How to get in: It is located behind a bookshelf that is next to Minus 5 Ice Bar in Mandalay Bay, if the sign 1923 is not a huge giveaway! If there is no hostess at the front try giving it a knock.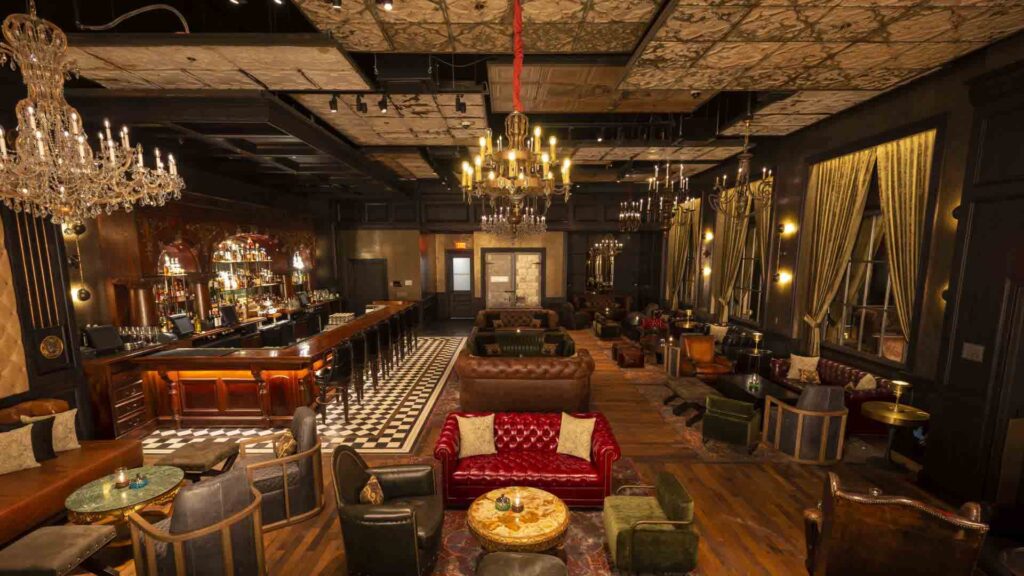 The Barbershop is more than just a place for you to get a haircut. Head through the janitors door in the back corner and you will find yourself at a whiskey lounge with live music! An extensive list of whiskey and scotch for you to sit back in the leather sofas or get up and enjoy the live music. It wouldn't be a bad idea to call ahead and make a reservation either. 
How to get in: At the Cosmopolitan you will need to go inside the barbershop and towards the back corner you will find the janitor door which will lead you here.      
The Laundry Room is one of the places that stays true to the secretive and mysterious aspect of speakeasies. They have a couple house rules that consist of no cellphones, no P.D.A and no rowdy behavior. If you are looking for a true speakeasy then this is the place for you if you find your way in. You will find quite the unique selection of cocktails consisting of 27 signature drinks. If there are none that catch your eye, the mixologist will gladly customize one to your liking. The Laundry Room typically can only accommodate up to 22 guests so we highly recommend that you make a reservation. The Laundry Room is located inside the Commonwealth by Fremont East.
How to get in: Make a reservation and follow their rules!      
Share these tips with friends
Want to save up to 70% off in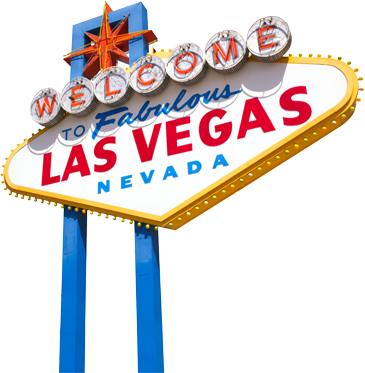 GET YOUR VACATION STARTED