When visiting Las Vegas, there are countless restaurant and food options available at your door step. No matter what your taste buds prefer, you'll find something to satisfy your appetite here.
BABYSTACKS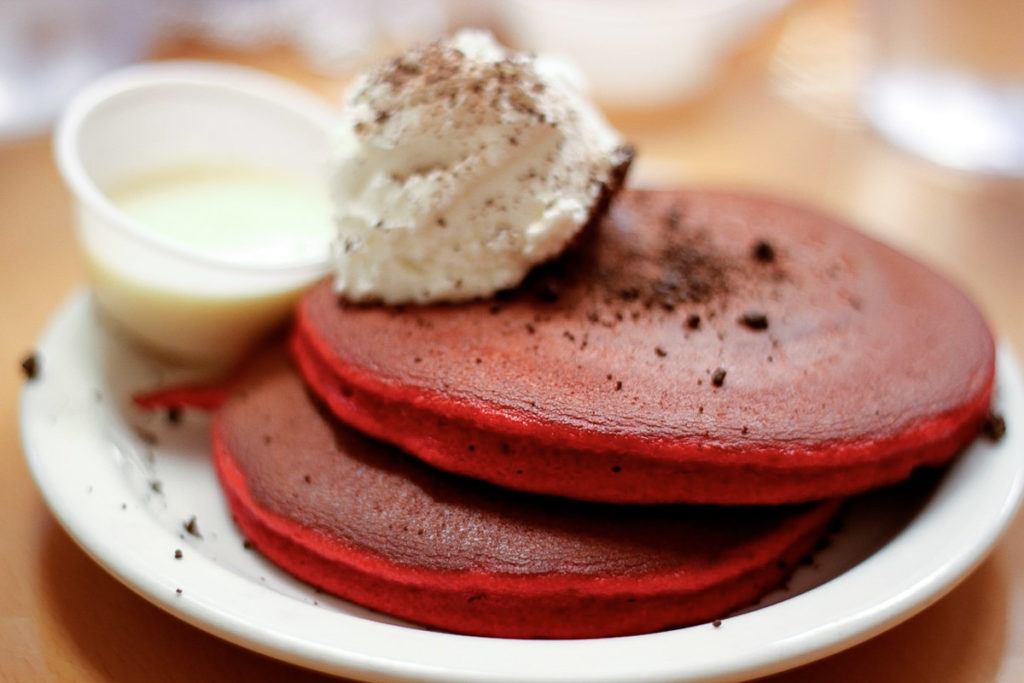 Location: Spring Valley (Flamingo/Buffalo)
4135 S Buffalo Drive #101
Las Vegas, NV 89147
I recommend arriving early, especially on the weekends, since it can quickly get busy. Groups will not be seated until everyone in the party is present, so keep this in mind if you are coming with a large group.
The menu offers a variety of breakfast and lunch options, however we decided to stick with their pancakes and omelets after hearing great reviews. I ordered the Red Velvet pancakes and my fiancée ordered the Huntington omelet.
OMELET HOUSE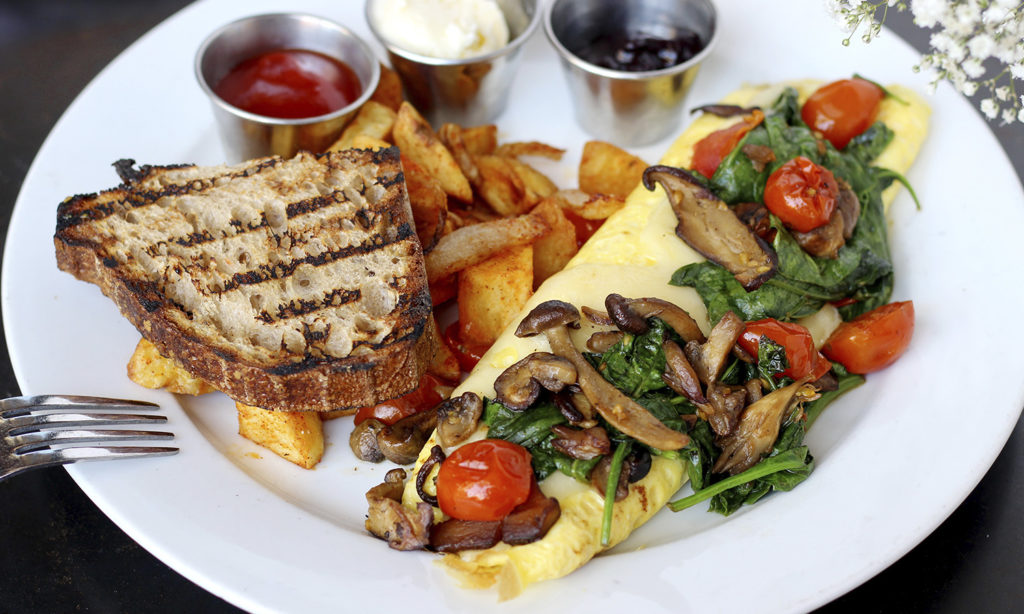 Location: 2160 W Charleston Boulevard
Las Vegas, NV 89102
Omelet House has three locations, but we dined at their central restaurant on Charleston Blvd. The restaurant is bigger than Babystacks, but it can still get busy on the weekends so I recommend arriving early.
The menu offers a variety of breakfast and lunch options, but as the name suggests — omelets are their specialty.
Do come with a big appetite or plan to take any leftovers home. If you are unsure, I recommend splitting an omelet between two people since the portions are quite large.
THE EGG & I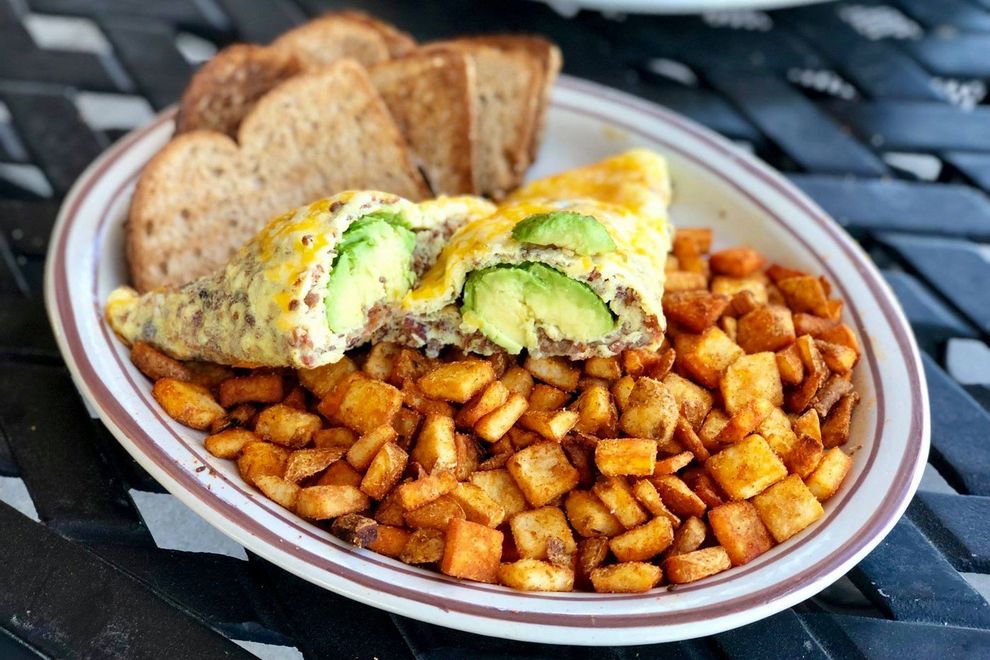 Location: 4533 W. Sahara Avenue
Las Vegas NV, 89102
here are several locations in Las Vegas and one in Henderson. We ate at the Sahara Avenue location which is one of the most popular breakfast spots off the strip.
We arrived at 8:30AM on a weekday morning and the restaurant was about a quarter full. I can imagine this place getting pretty crowded on weekend mornings, so I recommend arriving early if you have a large group.
The menu is printed newspaper style which I thought was pretty creative.