Las Vegas is one of the world's top culinary destinations. We have restaurants you won't find anywhere else and cuisine from top-notch chefs.
Here are 20 dinners you can enjoy in Las Vegas for under $20:
Brooklyn Bowl at The Linq: Fried chicken is one of the specialties at Brooklyn Bowl and it's definitely worth trying. You can get a half chicken (dark meat) for $18. It also includes all the fixings of a good Southern home cooked meal — white bread, mashed potatoes and collard greens with bacon and honey.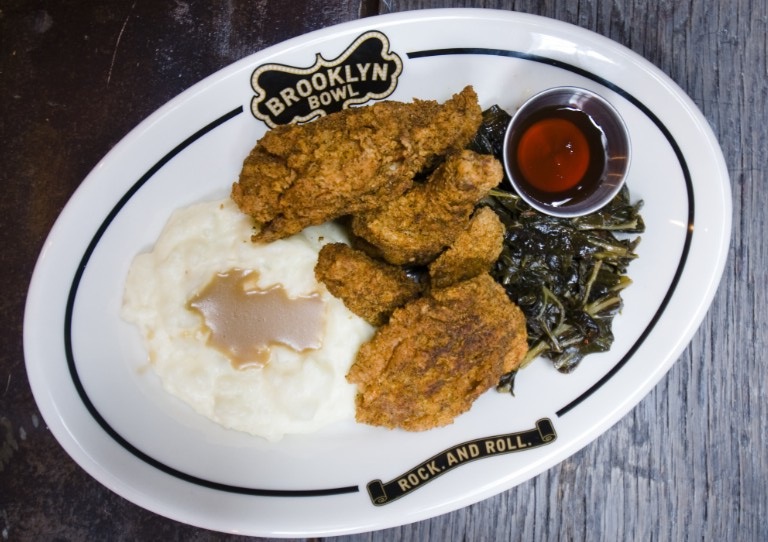 Citizens Kitchen at Mandalay Bay: Don't let the name throw you off. The Fatty Melt at Citizens Kitchen is something you want to eat. Two grilled tomato and cheese sandwiches serve as the "bun" for two burger patties topped with caramelized onions and special sauce. All that gooey goodness is just $19.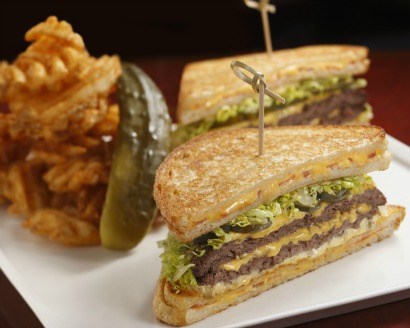 Pantry at The Mirage: Pantry is The Mirage's new 24-hour restaurant and you can get a great homespun meal for under $20 at any time of day. Our favorite is the brisket cheese steak for $17. The tender, flavorful brisket is topped with horseradish cheddar cheese, caramelized onion and arugula and served on a ciabatta roll.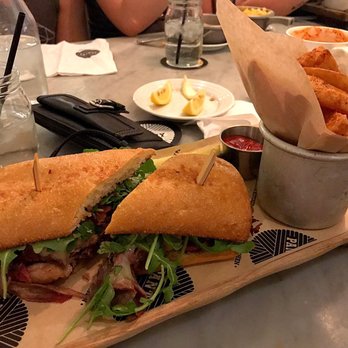 Mr. Lucky's at Hard Rock Hotel: Mr. Lucky's might just have the best dinner bargain in town. It's not on the menu, so be sure to ask your server for the Gambler's Special for $7.77. You'll be rewarded with a strip steak, shrimp, a potato or broccoli and a side salad.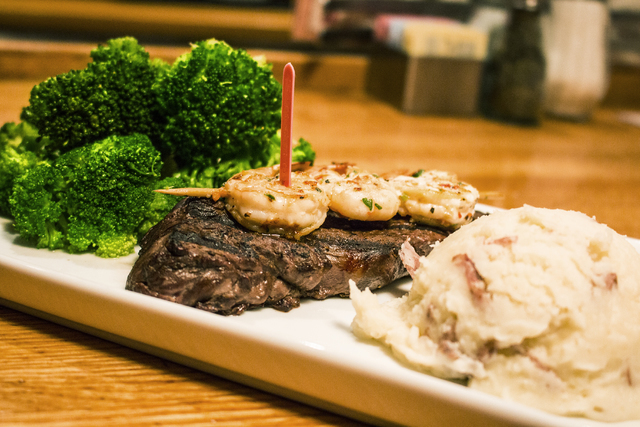 Park on Fremont: This downtown Las Vegas bar serves up some great bites along with their cocktails. For $11 you can get a fried chicken and waffle sandwich made with applewood-smoked bacon waffles and Wild Turkey maple syrup.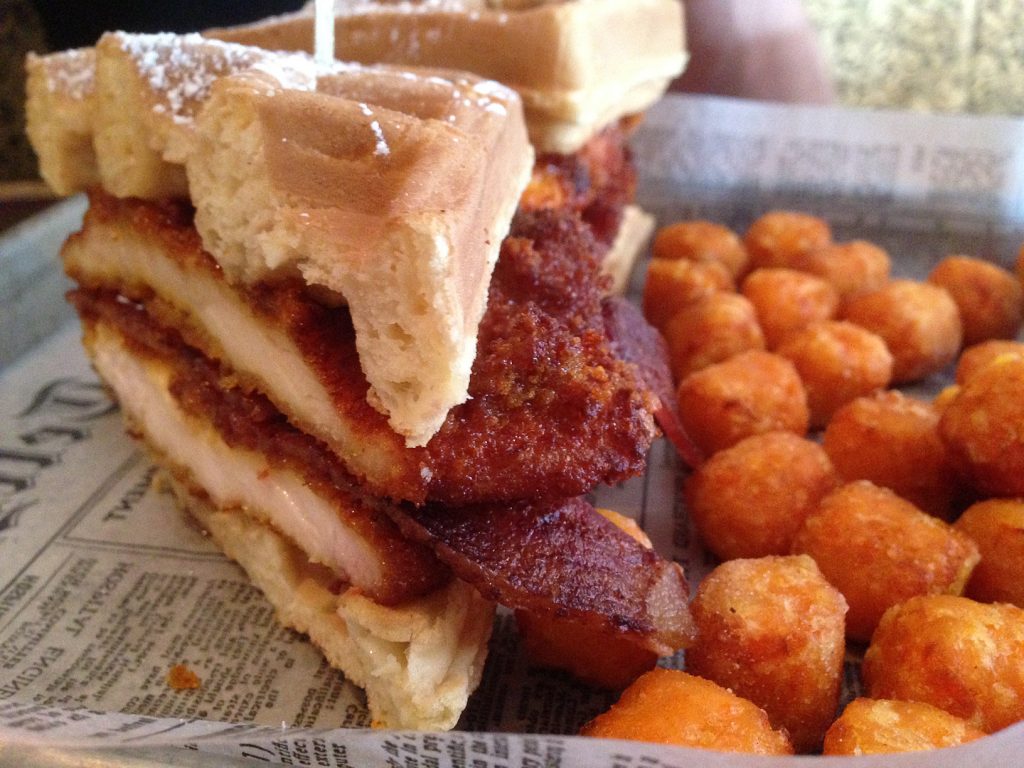 Sugar Factory at Paris Las Vegas: Sugar Factory has a mammoth menu and there are several choices for under $20. Our pick is the Mediterranean pasta for $16.95. It's made with pappardelle pasta, olives, feta, artichokes and tomatoes.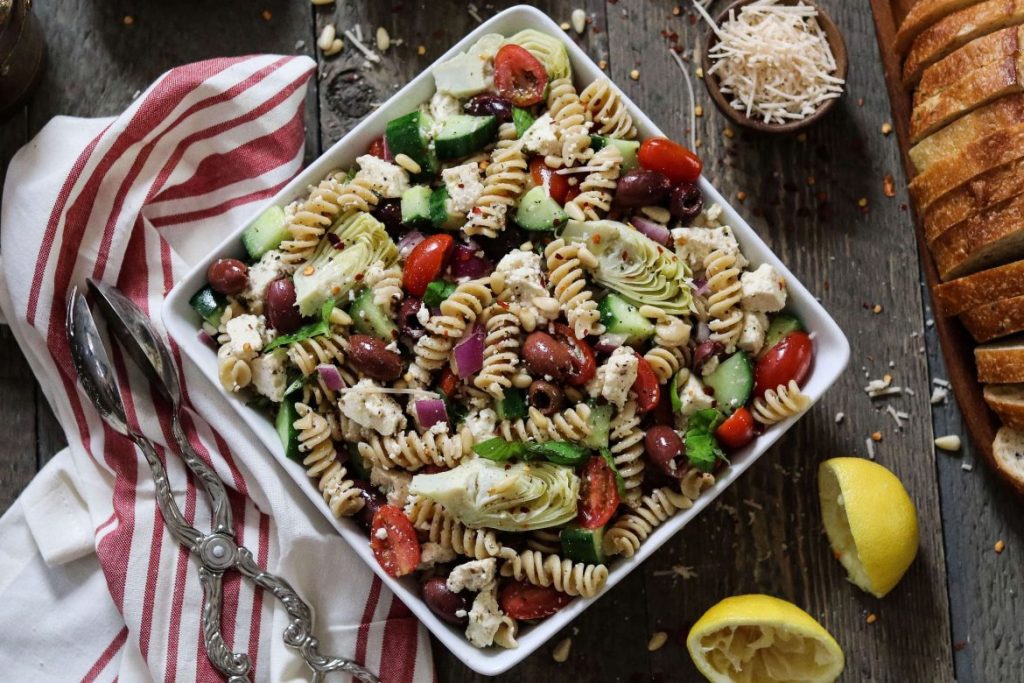 Tacos & Tequila at Luxor: If you're looking for some good Mexican food, you can find it at Tacos & Tequila for a price that won't break the bank. Try the chicken burrito for $17. It's filled with grilled chicken, lettuce, jalapeno aioli, crema fresco Cotija cheese, tomatillo cream and pico de gallo and served with refried black beans, rice and shredded lettuce.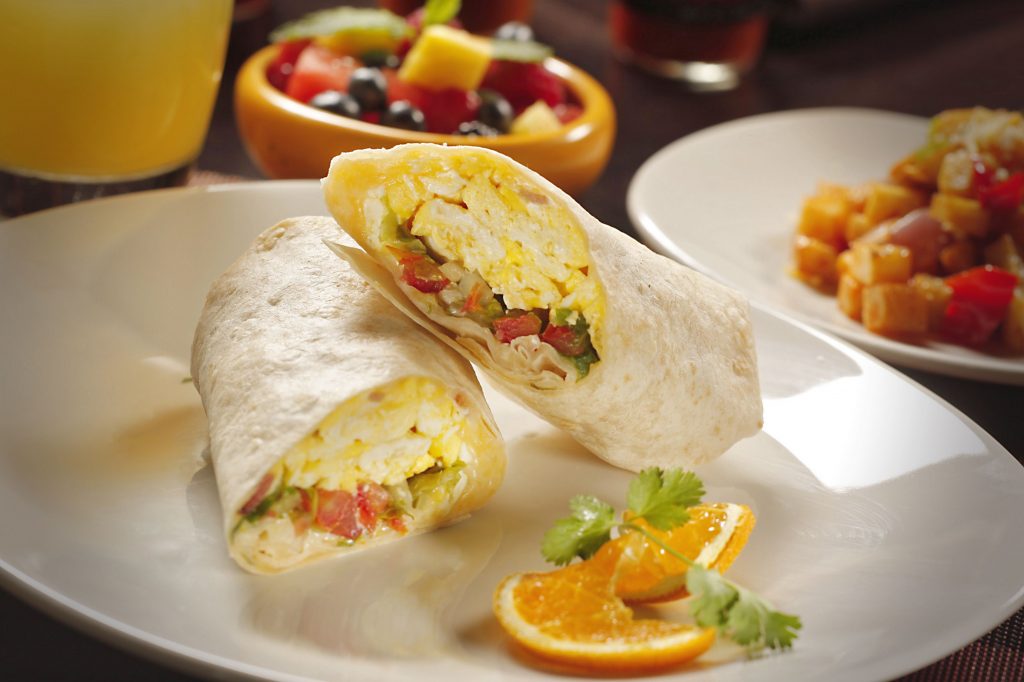 The Buffet at Golden Nugget: Las Vegas has always been the home of the buffet and there are still a few where you can get all-you-can-eat dinner for under $20. Try the Golden Nugget's buffet for $19.99 Monday – Thursday from 3:30 – 10 p.m. You'll find dozens of options like salad, pizza, pasta, seafood, meats and Chinese food. The buffet also has several live cooking stations.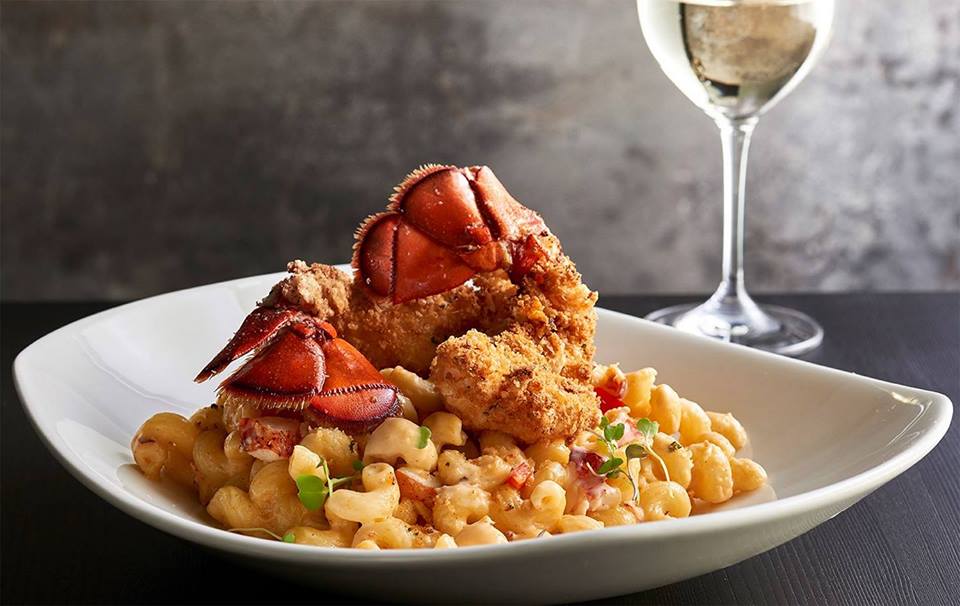 Yusho at Monte Carlo: Everybody likes ramen but Yusho's is quite a bit tastier than that stuff you used to make in your college dorm. Be sure to try their Logan Poser Ramen for $16. It's made with crispy pork, hen egg, nori and cucumber.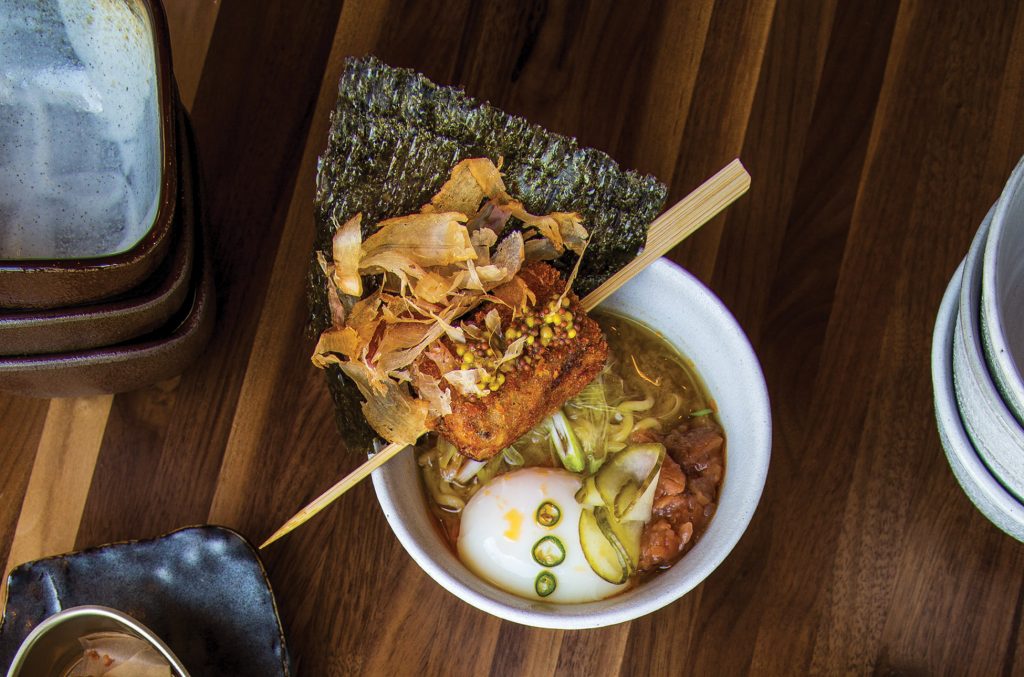 Pink's at Planet Hollywood: Pink's has been a staple in Los Angeles for more than 65 years and also serves its unique hot dogs at Planet Hollywood. There are choices (which average about $6) like a bacon burrito dog, Polish dog and a stretch chili cheese dog.