This year marks the eleventh edition of this music fest in Las Vegas, which features today's hottest talent from every genre imaginable – all gathered together on one stage for two days straight! When Ryan Seacrest hosts the festival, you know it will be a fun time packed with exceptional talent.This year's lineup includes Billie Eilish, Cheap Trick, Coldplay, Dua Lipa, Florida Georgia Line, Khalid, Lil Baby, Maroon 5, and many more.
 As you prepare for the iHeartRadio Music Festival, there are a few things that we think you should do to get ready. Before you go and have the time of your life at the Las Vegas T-Mobile Arena, we compiled our top 8 things you NEED to do before the start of the jam-packed two-day music festival.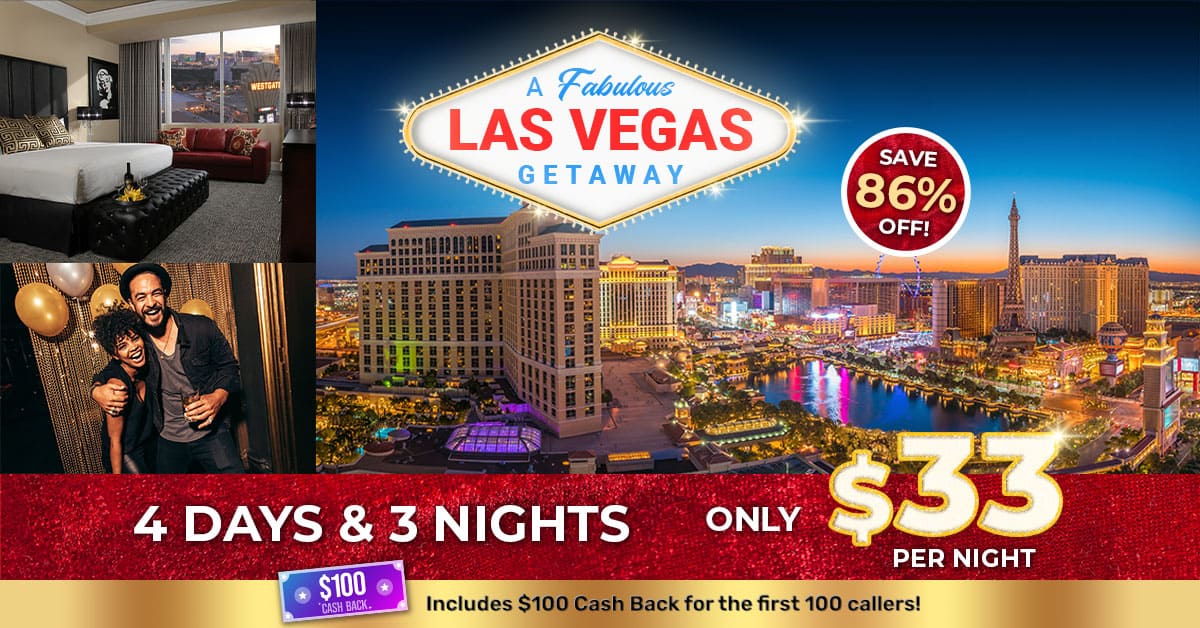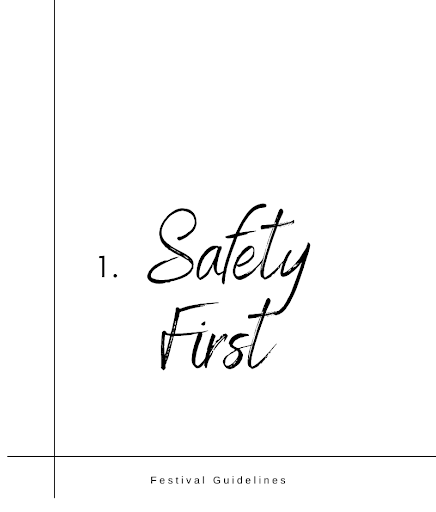 With all of the excitement and anticipation surrounding this event, it's easy to overlook some essential safety precautions to ensure a safe environment for everyone in attendance. To ensure you're following COVID guidelines, please look at these festival protocols for the Daytime Stage at AREA 15 and the Night Stage at T-MOBILE ARENA.AREA15 strives to make all visitors feel as comfortable and safe as possible. In accordance with the CDC, Nevada State Mandate, and AREA's health-conscious policies, they require masks or facial for everyone entering their walls regardless of whether they have a COVID-19 vaccination status. AREA15 strongly encourages wearing a facial covering while attending ticketed outdoor events.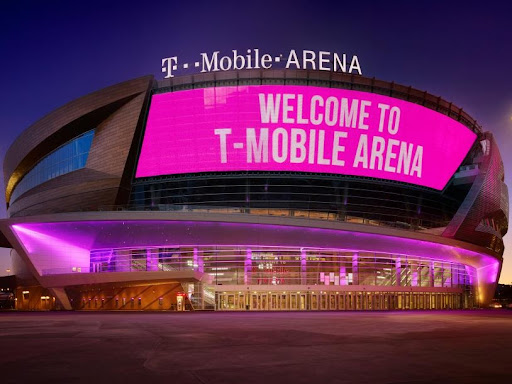 The T-Mobile Arena team has been working tirelessly to make sure that when they reopen their doors, you will be able to have the safest and most enjoyable experience possible. For this reason, the arena is committed first and foremost to your health – from employees right up through guests in attendance. The T-Mobile Arena has made This includes when you're in your seat unless actively eating or drinking. In addition to the mask mandates, T-Mobile Arena has transitioned to an entirely cashless arena, ensuring options for contactless food and beverage purchases. Credit card transactions only. T-Mobile Arena will not accept cash during the event.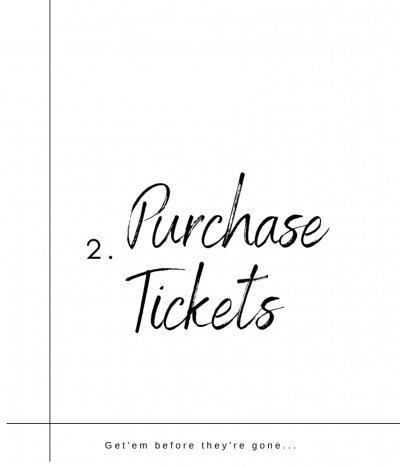 With the iHeart Radio Music Fest starting on September 17th – 18th, you must get your tickets before you're entirely out of luck… save yourself from FOMO and just get them in advance. The good news is that there are still tickets to the event for under $200 for the T Mobile arena, which is an incredible deal for the star-studded lineup this year in Las Vegas.
If you're ready to face the heat for the outdoor portion at AREA15, you're in luck because you're looking at a sweet deal of $90-$150 for the entire day for General Admission. The average price for an iHeart Radio Music Festival ticket hovers around $288 if you purchase them weeks in advance. Don't wait until tickets are over $500+ for the nose bleeds… get the best possible price and a good seat; after all, Dua Lipa is performing!
There are numerous options to customize your experience this year at the festival. You can opt for a single-day ticket or go all the way up to multi-day and VIP packages. Keep in mind that you'll need to purchase parking at the T-Mobile Arena. Self-parking at MGM Resorts ranges from $20 to $25 per day. Depending on the day or time you want to go, a ride-share service may be a cheaper and faster alternative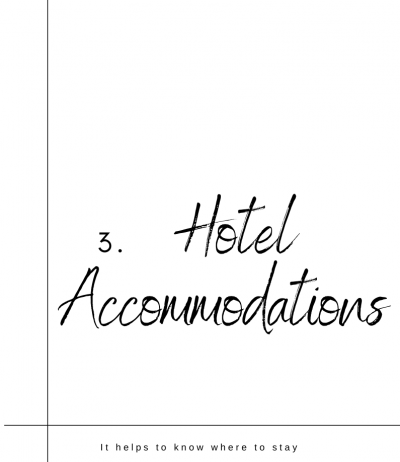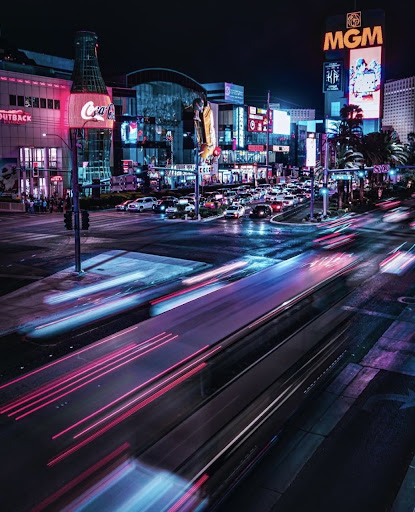 As you know, Las Vegas is known for all the glamorous resorts that line the strip. Depending on where you stay, it can be close in proximity and cost-effective for your fun, music-filled weekend. The chances are that the accommodations will mainly be a place to crash once you've danced and sung your heart out to your favorite tunes each of the days. Down below, we compiled a few of the best hotels at different price points specifically for the iHeart Radio Music Festival and some reasons why they're on our top pick list! *Non Sponsored*
Westgate Las Vegas is a luxury resort near the Las Vegas strip and offers guests one of the best deals on Las Vegas hotels. The casino provides an array of popular slots, table games, poker, and more. Guests can enjoy their stay with amenities like WiFi in all rooms and suites, free parking for cars and motorcycles, an outdoor pool with private cabanas, spa services as well as world-class restaurants such as Benihana or Edge Steakhouse. This resort also features the Las Vegas Monorail – which is great for getting, you guessed it, to and from the festival! The Westgate will be the most value for the lowest price over the other hotels on this list!
Why we love this hotel – and why you should stay here
The LV Monorail – hop on from the lobby at Westgate ride to MGM Grand, which has a station; get off and take a short 0.7-mile walk to the T-Mobile Arena. The best part is that it only costs $5 one way! This beats expensive parking and the high cost of ride-share services.
THE PRICE & THE VALUE – this resort offers shopping, tennis courts, a spa, pools, cabanas, hot tubs, plenty of restaurants, a business center, the LV monorail, golfing, a salon, a fitness center, offers historical significance and features a wedding chapel! There is no shortage of excitement!
MGM Grand Las Vegas is a luxury hotel and casino that has many legendary events.  It has been featured in films like "Ocean's Eleven" and always has the best lineup of shows and entertainment. This hotel will make you feel like royalty with its well-appointed rooms, world-class dining options, and exciting nightlife. You'll have plenty of opportunities for excitement at this glamorous destination!
Why we love this hotel – and why you should stay here
No need to drive – you're 0.7-miles away from the arena… it instantly saves $40+ on parking alone
Located in the middle of all the action – Do it all day and night because you're right there amongst it all!
Waldorf Astoria Las Vegas 
If you are on vacation in Las Vegas and want a luxurious stay, the Waldorf Astoria is an excellent choice. The hotel has recently undergone a $50 million renovation to make it as beautiful as ever. The Waldorf Astoria is a family-friendly resort with plenty of amenities for kids and adults alike. It's also conveniently located near many attractions like the Bellagio Fountains, Caesars Palace Forum Shops, and more! The Waldorf Astoria Las Vegas is also the closest 5-star hotel to the T-Mobile Arena… 0.5-mile to be exact.
Why we love this hotel – and why you should stay here 
Best service – Two words come to mind when you think of luxury and world-class service – "Waldorf Astoria." 
Proximity – If you want the best of the best and don't wanna be far from all the action at the festival, then this is the best pick.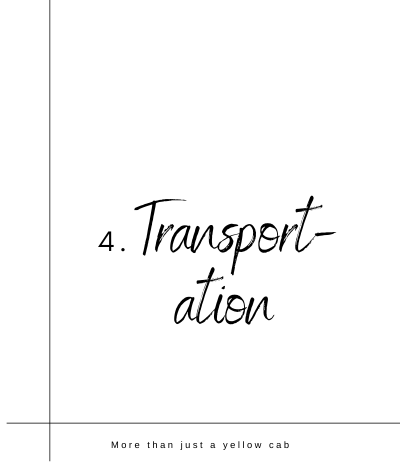 Las Vegas gets anywhere from 19 million visitors (during the pandemic) to upwards of 40 million visitors per year, so moving all those people isn't an issue. With numbers like that, there are endless ways to get around Las Vegas. Here are our picks for the most convenient ways to get around the boulevard and the most fun methods to showing up to the festival.
Limousine – I mean, what did you expect? It's Vegas, after all! If you're looking for that classic, glamorous style, then this is the way to go! Depending on how many people are in your party it probably isn't as expensive as you think.
The Deuce on the Strip." The bus runs from 7 a.m. to 2 a.m. every 15 minutes and from 2 a.m. to 7 a.m. every 20 minutes. Running 24/7, the Deuce on the Strip is an excellent option for late-night partiers who want to stay out past the monorail's hours.
LV Monorail – It's like the Disney experience but along the strip. The monorail operates 3.9 miles along the strip stopping at seven stops at some of the most iconic locations, including MGM Grand, which is within walking distance to the T-Mobile Arena – your welcome! This method is highly cost-efficient, with 24-hour unlimited passes costing only $13.
Uber & Lyft – Ride-sharing: because getting a ride by strangers is normal in 2021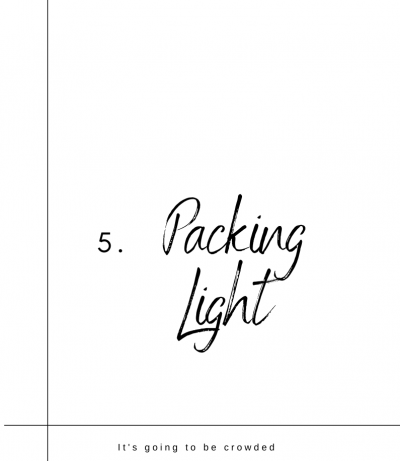 So the rundown is that basically, it's going to be hot and crowded. Guaranteed. One thing that doesn't mix well with those two things is overpacking and lugging many things around. Here are the essentials you NEED to pack, whether you're going to AREA15 during the day or T-Mobile Arena during the night. Screenshot this checklist for yourself, OR better yet, send it to that friend that always has to bring everything.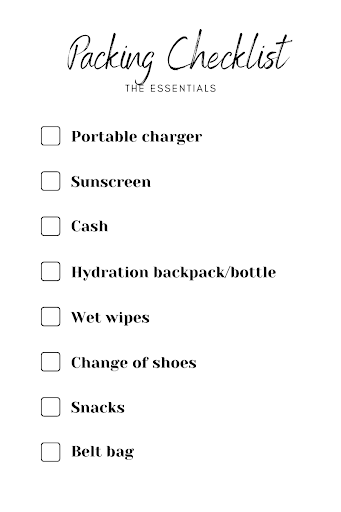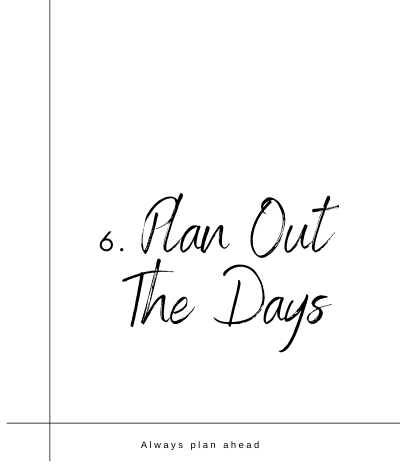 Such a simple concept, yet 67% of all vacationers have become stressed with having too many options and no clear plan or itinerary. Get the most out of your iHeart Radio Music Festival weekend with a clear, meaningful schedule – and no, you don't have to plan every single hour on the hour but, at least you'll have a simple view of all the things you want to see and do in Las Vegas. By planning, you get the most out of your trip – and who doesn't want that!? Here are our top recommendations and hacks for getting it out on paper.
First, decide what type of trip you're taking. Are you going on a solo adventure, or are you traveling with friends? If it's the latter, deciding where to travel together might be tricky because everyone has different desires and interests. Have a meeting to discuss your options and figure out what everyone wants to do! Regardless of who is joining you for your journey, knowing how much time you'll want to spend on each activity is crucial so you can divvy up the day accordingly.
Once that's figured out, it's time to list all your wants and places to see from priority to nonpriority. Doing this will make it easier when you plug these activities into a schedule format. The activities that you are most looking forward to must be at the top of your list. Once then, work down from there listing activities based on their priority and duration. This will ensure that all requirements for the day have been met and no time is wasted doing something low on the list. For example: if you want to go zip lining on Fremont street – then place this activity above something more irrelevant. Thus you're in control of your time, and you decide what to spend it on. 
Download/Screenshot our easy to use itinerary template below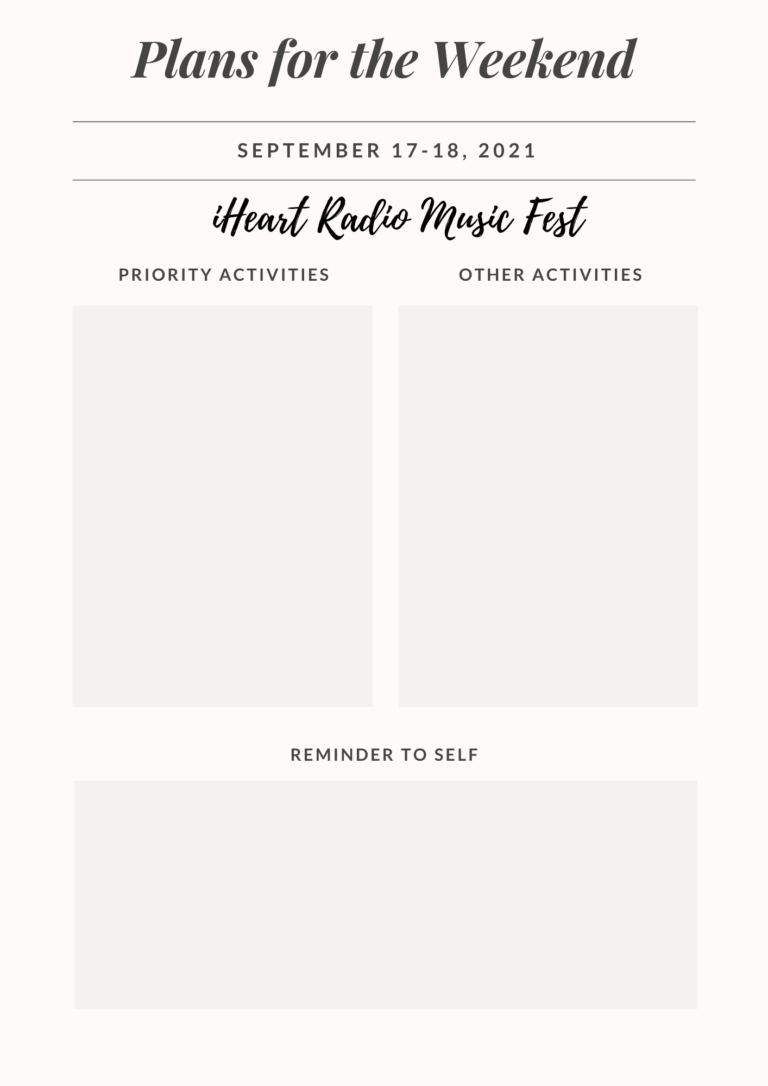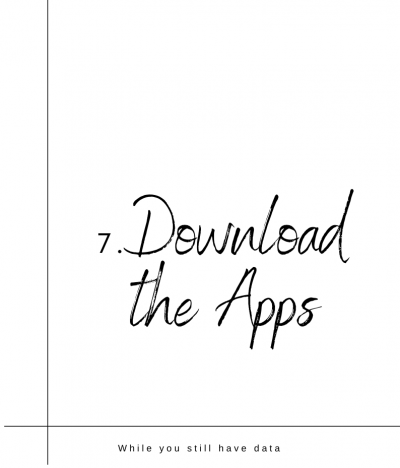 We want you to have the best weekend in Vegas with your favorite artists but, to make sure you have a seamless experience, you should take 5 minutes to download these lifesaving apps while you still have data and an internet connection!
Shazam: Identify any song with the tap of a button
Battery HD: Battery HD app helps you understand precisely how long your current charge SHOULD last
First Aid – American Red Cross: A literal lifesaver in an emergency
WaterMinder: Tracks your water intake, so you avoid dehydration
iHeart Radio: Stay up to date with the latest information about the event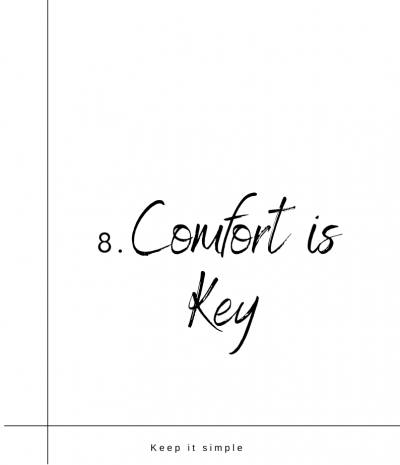 The last thing you want to be is uncomfortable, especially after spending all the money and time planning this fun weekend out. The average temperature in mid-September in Las Vegas is around 90°F (dry heat). We obviously recommend ditching denim and flannels for this festival. Instead, we recommend wearing linen clothing because it is a light, breathable fabric that won't make you feel overheated. A great alternative to denim clothing is opting for chambray fabric instead.Chambray is often described as imitation denim, so it has all the same benefits as denim but is a lot lighter in weight. We also highly recommend wearing – you guessed it – comfortable sneakers! You can still look cute and be dress comfortably.  We hope you found our guide helpful and that it gave you some ideas to make your Music Festival experience a little more enjoyable. If so, share the article with someone who is going this year! And if not, just bookmark it for next year – we'll have another post ready then. Have fun at the festival, and don't forget to stay hydrated!