Keep your winnings in Vegas with all of these things to do in Vegas for Under 30 Dollars! Yes, Las Vegas is known for the glam, casinos, and expensive entertainment, but not all the fun activities in Las Vegas will break the bank. Here are six fun things to in Vegas for under, you guessed it – $30! Find out what are the best activities in Las Vegas, NV that cost less than $30.
1. High Roller Observation Wheel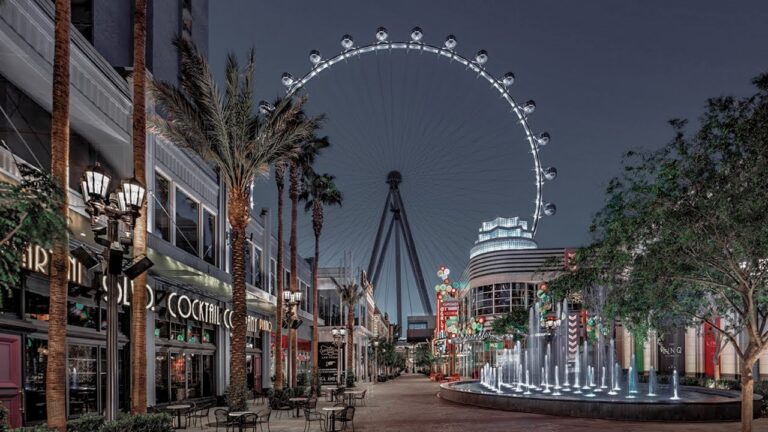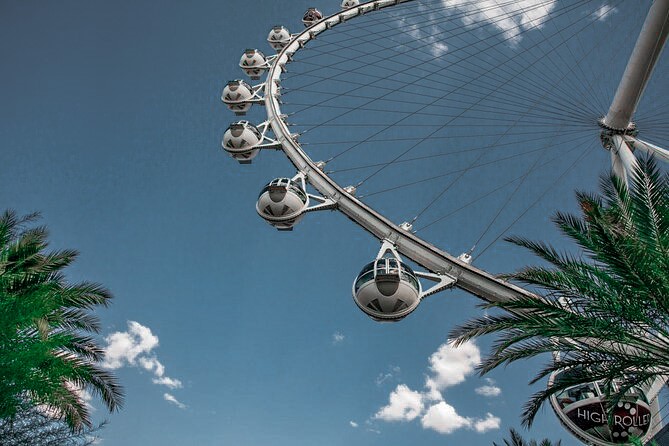 Celebrate the views from a new height when you take in all of Vegas at 550 feet above the Strip in The High Roller. Owned and operated by Caesars Entertainment, it opened to the public on March 31, 2014. It is the largest observation wheel in North America! This ride takes 30 minutes to complete one revolution and features 28 spacious cabins to accommodate guests.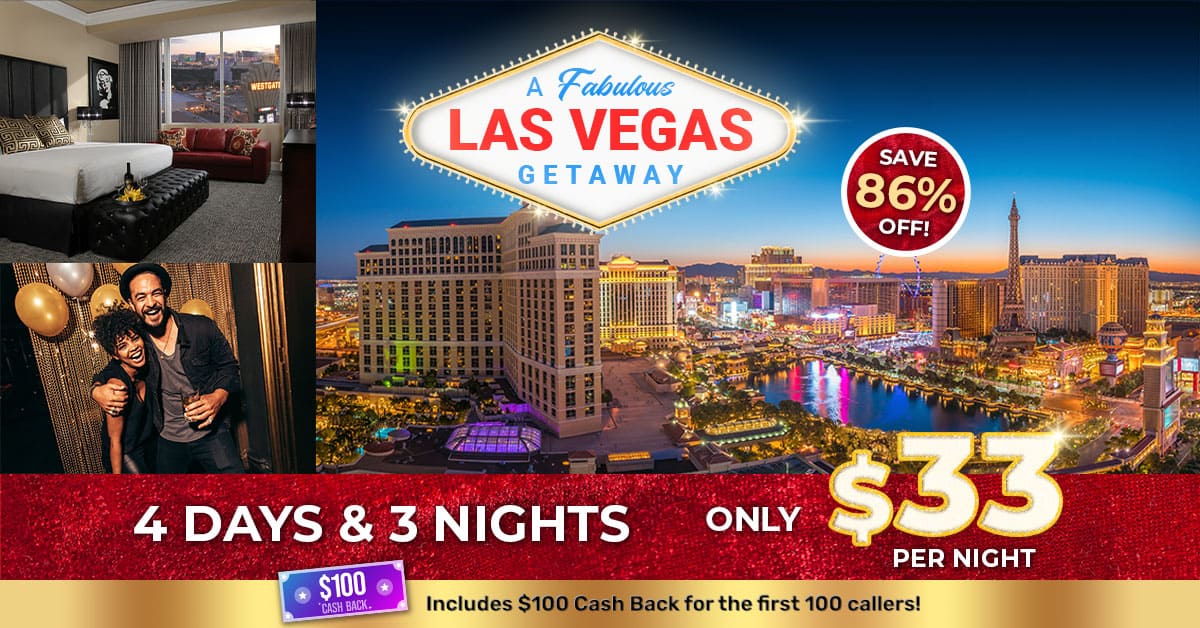 The part you've all been waiting for -the price! For The High Roller being the biggest observation wheel in North America, you would expect a price to follow such a title, but you're wrong. Tickets for The High Roller differ in price from day to night, and they offer a few different packages for adults. The price for a day ticket for a child (ages 4-12) starts at $17.50, and for an adult ticket, it starts at only $34.75. The good news is that this attraction is great for families because of how inexpensive it is for children to ride. Take to the skies with the ultimate scenic view of the dazzling city!
Where: 3545 S Las Vegas Blvd, Las Vegas, NV 89109 | Who: (702)-322-0593
At the Shark Reef Aquarium at Mandalay Bay, you can get up close and personal with more than 2,000 animals—including sharks! You'll be able to dive amongst a higher concentration of exotic shark species found in nature. This unique public aquarium is located inside the famous Las Vegas resort casino. The main tank alone holds over 1 million gallons of water! This aquarium is one of the largest in North America. There are plenty of activities for families and couples to explore the ocean world.
The aquarium's exhibits are designed to give guests an up-close view of these incredible animals as they swim by or go about their daily lives. The kids love the interactive areas where they can touch stingrays, feed sharks, and watch them eat! Adults enjoy watching the sea life through windows that showcase underwater scenes day or night. There are many educational opportunities for visitors who want to learn more about ocean conservation efforts worldwide.
The prices for the aquarium are very reasonable considering the experiences you get from this attraction! The Shark Reef Aquarium is Open | Daily, 10 am to 6 pm; the last admission is 5 pm. Children 4 and under are free and do not require a ticket. A child admission ticket price is only $24, and an adult admission ticket price is only $29. This is an incredible immerse experience for a stellar price!
Where: 3950 S Las Vegas Blvd, Las Vegas, NV 89119 | Who: (702)-632-4555
If you're looking for a thrilling new activity to do with your family or significant other, we highly recommend checking out the fly LINQ zipline in Las Vegas. It offers breathtaking views of the city and is fun for people of all ages. Plus, it's available during all hours of day and night (including holidays) so that no matter what time you visit Sin City, you'll be able to experience this unique adventure!
Get ready for an adrenaline rush like no other. Fly LINQ, the only zipline experience in Las Vegas that takes you 1,121 feet down at speeds up to 35 miles per hour! Riders launch from a 12-story tower and fly above the LINQ Promenade before swooping into the High Roller Observation Wheel on this epic adventure.
Take deals to new heights in Las Vegas. The price to ride the Fly LINQ Zipline starts at only $30! The Fly LINQ Zipline is open Thursday – Monday from 4:00 pm – 10:00 pm. Are you ready for this sky-high experience?
Where: 3545 S Las Vegas Blvd, Las Vegas, NV 89109 | Who: (702)-777-2782
4. The Big APPLE COASTER & ARCADE
The Big Apple Coaster in Las Vegas is a two-minute and thirty-second ride that will take you up and down and around the track at speeds of over fifty miles per hour. The coaster has been voted one of the top ten most thrilling coasters by USA Today, so if you're looking for something to get your heart pumping, then this is it! It takes you through a simulated ride through New York City, with views of Central Park and other well-known landmarks. The coaster even goes upside down! You can't miss this exciting experience.
This attraction is on the strip in Las Vegas for ONLY $19! There is also an arcade portion to the attraction. For $30, you can get a Nighttime Coaster Ride and a $15 Arcade Credit. Take part in all the excitement on this riveting ride!
Where: 3790 Las Vegas Blvd S, Las Vegas, NV 89109 | Who: (702)-740-6616
The Neon Museum is dedicated to collecting, preserving, and studying iconic Las Vegas signs. The museum campus includes the outdoor exhibition space known as the Boneyard, a visitors' center housed inside an old motel lobby called La Concha Motel, and another open-air gallery which houses additional rescued signs used for weddings or photoshoots.
The Neon Museum is a cool attraction both day and night! The price for admission ranges from $16-$19 for children under 17 years old, and for adults, it ranges from $20-$23 for admission. Military, Seniors, Students, and Veterans all receive discounted ticket rates as well. Light up your trip with this retro attraction! 
Where: 770 Las Vegas Blvd N, Las Vegas, NV 89101 | Who: (702)-387-6366
6. EFFIEL TOWER VIEWING DECK
At 541 feet tall, the Eiffel Tower is a half-scale replica of its Parisian inspiration and offers amazing views. Located 46 stories up on the Las Vegas Strip, this iconic attraction is an excellent way to escape from all that chaos below. Every 30 minutes, the enhanced lighting at Paris Las Vegas will offer a free and recurring light show that was inspired by Eiffel Tower's illuminations. 
The price for admission for a child (age 4-12) is $19.50, and for adult admission, it is only $24.50. Experience Paris – no passport required!
Where: 3655 S Las Vegas Blvd, Las Vegas, NV 89109 | Who: (702)-948-6937
BONUS* 7. Ethel M Chocolate Factory
Calling all chocolate lovers! Ethel M Chocolate Factory has taken the best chocolate experience in Las Vegas and elevated it to a new level. This is now an exclusive premium tasting that includes education on how they source their cocoa beans from all around the world. While you're there at the beautiful factory surrounded by cactuses, try some hand-picked wines with your chocolates! You will also be able to take home delicious gifts like caramel corn or fudge for later enjoyment, too; who doesn't love that?
There are two options offered for chocolate tastings at Ethel M Chocolate Factory. For just the chocolate tasting experience, it is $20 per adult, and it lasts between 30 and 45 minutes. Option two is the Chocolate & Wine Tasting experience. This experience expertly pairs premium chocolates with four hand-picked Trinchero wines. For the added wine, you're looking at $30 per adult for admission.
Where: 2 Cactus Garden Dr, Henderson, NV 89014 | Who: (702)-435-2608
Below is a map of Las Vegas with all the activities under $30 discussed in this posting! Be sure to share and save the map for getting the most bang for your buck in the city of lights.
You may not have to spend a fortune in Las Vegas for some fun! If you're looking for more things to do in Vegas that are under $30, subscribe by email, and we'll send them straight to your inbox each month! With these six inexpensive activities, you'll be able to enjoy the best of Sin City.