When most people visit Las Vegas they only focus on the Strip, thinking only of gambling, drinking, clubs, shopping, and partying. Yes, you definitely can do those things in Vegas, but if that is all you consider doing you are going to make a big mistake. There are actually so many other awesome things to do within an hour from the Las Vegas Strip.  One of those things is the Las Vegas Valley of Fire. the perfect Las Vegas day trip.
The Valley of Fire State Park is located in the middle of the Mohave Desert, about one hour northeast of Las Vegas. The park is a phenomenal destination for a scenic drive, hiking, camping, and even weddings.  Between the two entrances to the park is a 10 and ½ mile scenic road, with a number of quality hikes and campgrounds branching off of it.
What to see at the Valley of Fire
Fire Wave Hike
Have you heard of "The Wave" in Arizona?  It is a gorgeous sandstone formation that shows flowing waves going through the rocks. Tons of people want to visit, but many who want to are not able to due to limitations on the total number of visiting permits given out each day.  To get in you literally have to enter a raffle for one of the 10 permits for the next day.
Would you want to see "The Wave" but don't want to deal with the uncertainty and hassle?Conveniently, Las Vegas has its own wave at the Valley of Fire.  While it is smaller, it is still shows the undulating waves flowing through sandstone.
The fire wave Valley of Fire experience is a whole lot easier to access.  It only requires an easy hike that is about a mile and a half long.
White Domes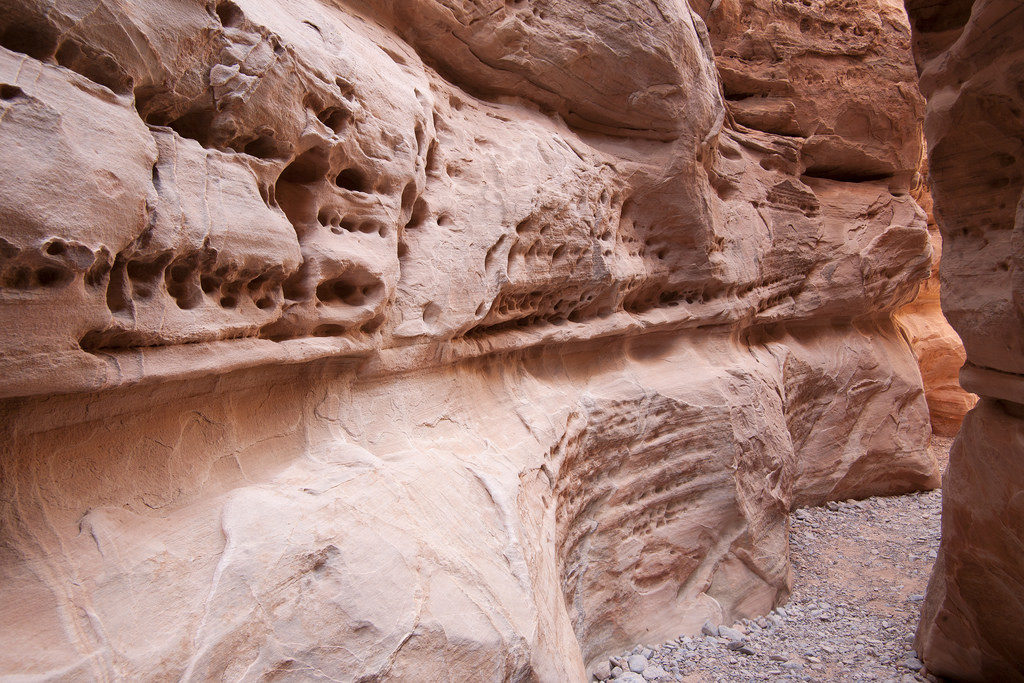 White Domes Valley of Fire hike is another trail worth exploring.  It is only 1.1 miles long, but features gaps going through narrow canyons, a wide array of colors, and the famous sandstone rocks with white domes.
Elephant Rock
Elephant Rock Valley of Fire trail isn't the best in the entire park, but it does feature a rock feature that really resemble a gigantic elephant.  The Elephant Rock is only .3 miles from a parking lot, so it's easy to get a quick peak!
Pink Canyon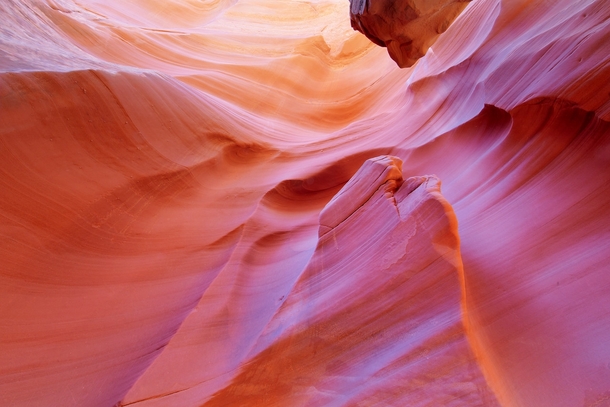 Pink Canyon Valley of Fire is a rock formation that literally has a pink hue.  What more could you want on a hike than to spot pink sandstone? It is not officially marked on the map (which I find borderline offensive that the pink rocks aren't noted), but it is located at wash number 5.  You can spot it by looking for a small sign labeled #5, and then heading west. You should run into it very quickly.
Arch Rock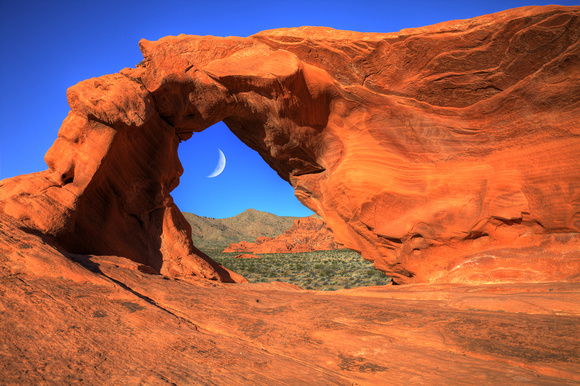 Arch Rock Valley of Fire isn't its own hiking trail, but rather an ideal photo spot as it sits immediately on the side of the road.  Arch Rock campgrounds are nearby and offer a perfect contrast if you want to spend a night away from the glitz of the Strip.
Other important things worth noting for your day trip to the Valley of Fire State Park:
Weather at Valley of Fire
You may be curious about the weather Valley of Fire offers.  I'm sure it is not surprising to hear that in the summer it averages over 100 degrees fahrenheit in the day (so bring lots of water) but many people do not realize that in the fall and winter it can actually get pretty cold, sometimes even going below freezing (32 degrees fahrenheit).