Pinball Hall of Fame
Address: 1610 E Tropicana Ave Las Vegas NV 89119
Hours: Sun-Thurs 11AM-11PM, Fri-Sat 11AM-Midnight
Located just off the strip, the Pinball Hall of Fame is a 10,000 square foot building filled to the brim with pinball machines! It was fascinating to see pinball machines from the 1950s all the way to present day, and there were a handful of other classic arcade games too. If you don't want to spend any money you can go take photos and watch others play. Who knows? You might even find a quarter lying around! If you do spend money here, also know that all your money goes to charity.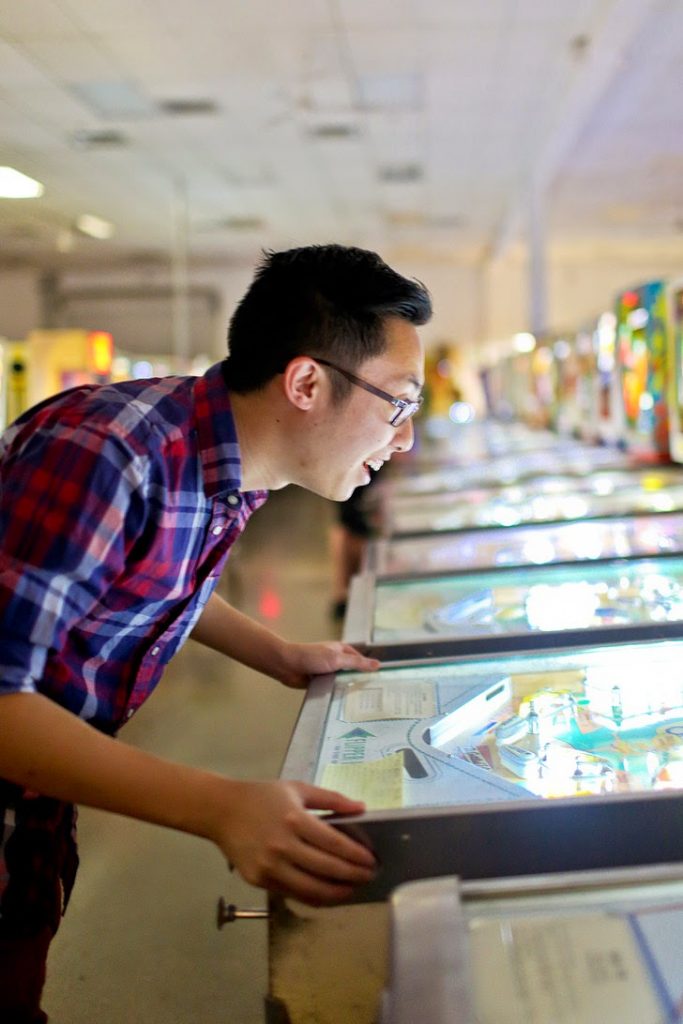 Flamingo Wildlife HabitatAddress: 3555 South Las Vegas Boulevard Las Vegas NV 89109
Hours: 8AM-Dusk
Amidst all the flashing lights and noise of Vegas is a small piece of paradise. Check out the flamingo, exotic birds, fish, and turtles at Flamingo Hotel & Casino.
First FridayAddress:

Arts District Las Vegas, NV
Hours: Evening, varies month to month.

First Friday Las Vegas is an art walk / art festival that takes place in downtown Vegas once a month. It's a great way to see the local side of Vegas and hang with the natives.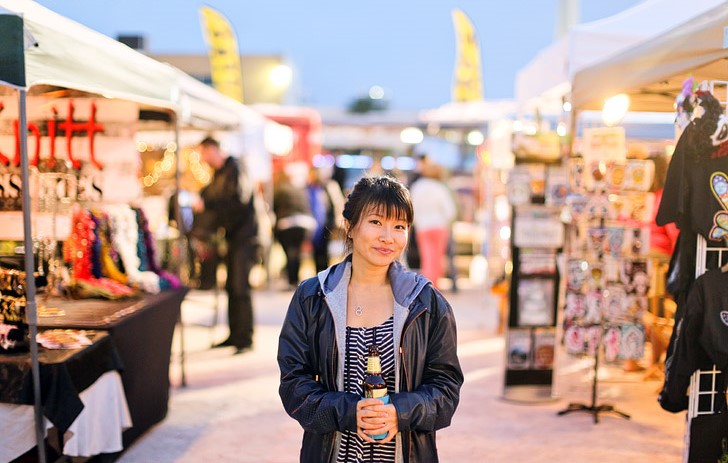 Bellagio Conservatory & Botanical GardensAddress:

3600 S Las Vegas Blvd Las Vegas NV 89109
Hours:Open 24 Hrs

The Bellagio does an amazing job at updating their gardens seasonally. We did a post of their 2014 Christmas display, but there's always something new to see each season.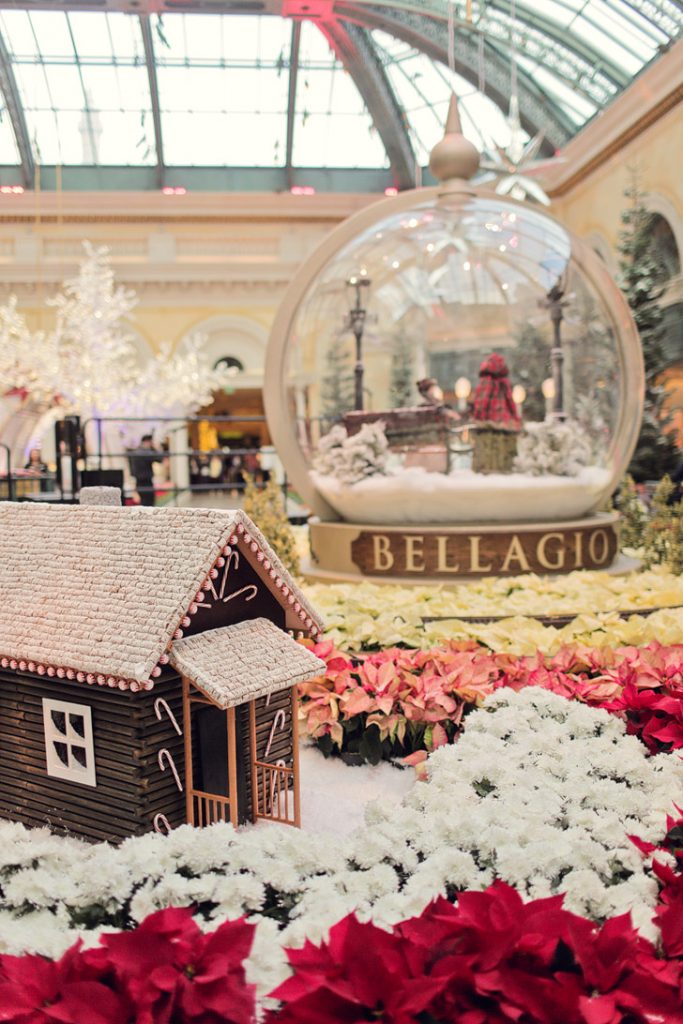 Circus Acts at Circus CircusAddress:

2880 S Las Vegas Blvd Las Vegas NV 89109
Hours: Performance starting at 11AM daily

What's better than a free circus? With acts flying through the air, jugglers, clowns, freestyle BMX, and more, there is plenty to keep you entertained.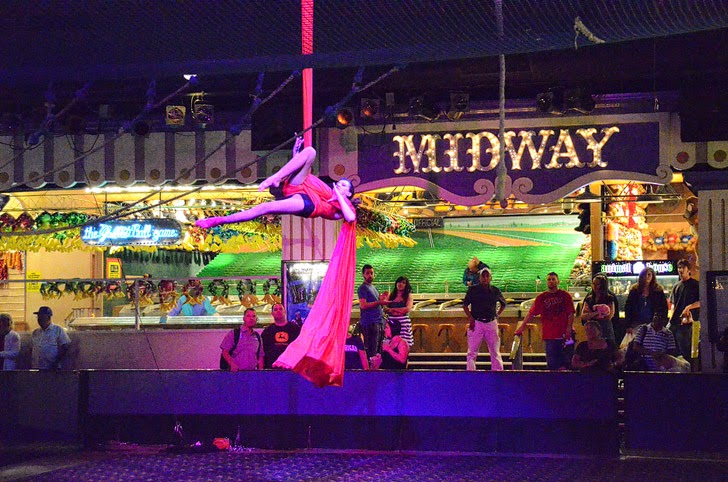 6. The Aquarium at Silverton
Address: 3333 Blue Diamond Rd Las Vegas NV 89139
Hours: Open 24 Hrs
With over 4000 fish and 160 species from around the world, this aquarium is a great way to pass time. Kids especially love to interact with the mermaids. Mermaids Swims are scheduled Thurs 2:15PM-3:30PM, 5PM-6:45PM, 7:30PM-8:15PM; Fri-Sat from 2:15PM-3:30PM, 5PM-6:45PM, 7:30PM-9:15PM; Sun 11:30AM-12:45PM, 2:15PM-3:45PM, 5PM-6:45PM.