Sin City is full of amazing things to do, from impressive shows, delicious restaurants until exciting attractions. Take a look of these 10 incredible activities that you can do while you are visiting Las Vegas. Remember "What happens in Vegas, stays in Vegas".
Try your luck at a renowned casino
Caesars Palace is one of the most famous casinos around the world. Why don' you take the risk and place a bet there? You might get lucky tonight!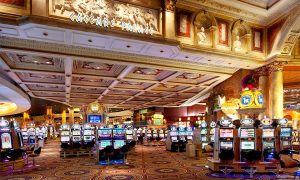 Go to a concert
Many artists such as J-Lo, Bruno Mars, Celine Dion and Elton John has signed for a concert residency throughout the years. So don't forget to check out the list of artists performing by the time you visit Las Vegas.
Book your stay at a themed resort
There are some cool hotels that pay homage to emblematic cities around the world by their infrastructure. Paris Las Vegas, The Venetian and New York-New York are a few of them.  You'll feel as if you were actually spending the night at one of those cities!
Take a walk on an outdoor gallery
Downtown Las Vegas is full of colorful murals made by incredible street artists. This is good option to invite a girl out and to have that perfect first date.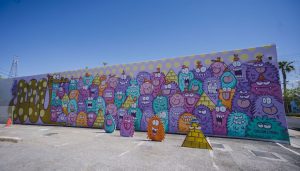 A night out at Peppermill's Fireside Lounge
If you want to have an unforgettable night, then you have to go to this lounge. It will take you the disco era thanks to its decoration. Take a few drinks and dance all night long! What are you waiting for?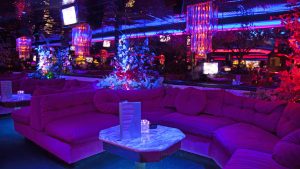 Stop by the Hoover Dam
This impressive dam was built by 21.000 men in 5 years. Its 726-foot-high curving cement façade offers a stunning view. This is a place you have to go. You'll be amazed for sure!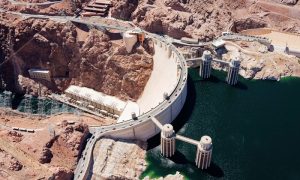 Hiking
Las Vegas has some great mountains that are worth to explore. We recommend you to visit Red Rock National Conservation Area during winter months and Mt. Charleston on the north during the summer. The landscapes are truly beautiful. Don't forget your camera please!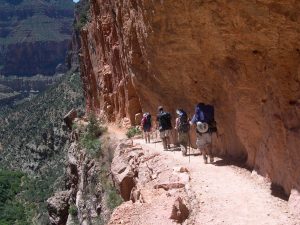 Prepare for an exciting attraction
For those who love adrenaline, over the top of the Stratosphere Tower in Las Vegas you can sign up for the SkyJump. This is a controlled free-fall from 829 feet up. Please try not to eat too much before!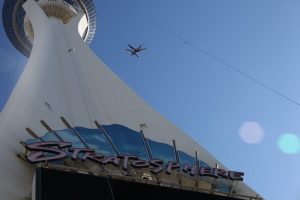 Have dinner at a popular steakhouse in Las Vegas
If you like steak a lot, visit one of the 3 best steakhouse in Sin City. José Andrés Bazaar Meat at SLS, SWS Steakhouse at the Wynn and Jean Georges Steakhouse at Aria are the best in town!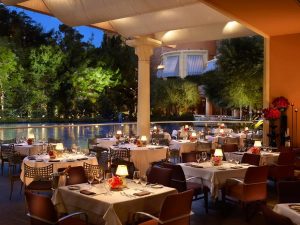 Watch a circus spectacle
Las Vegas in considered the capital city of entertainment, therefore you'll find all kind of shows and spectacles around the town. This is the home of the worldwide famous Cirque du Soil. Be amazed by their incredible performances.