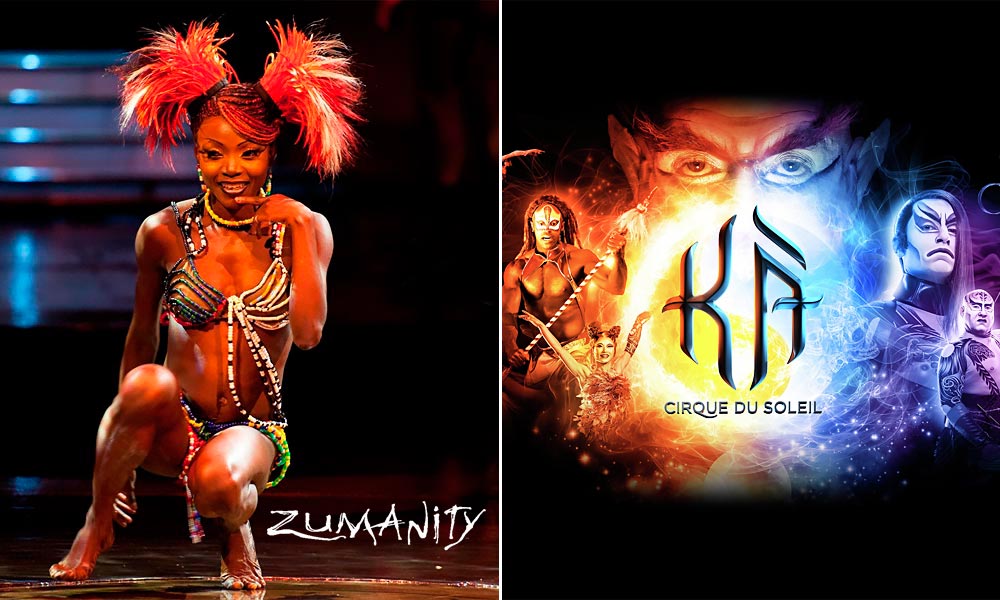 3 Day/2 Night Hotel Stay + 2 Cirque Du Soleil Tickets
Choose between Cirque Du Soleil's Zumanity or Ka. Enjoy a great getaway in Las Vegas this season and save 71% when you book this Vacation Package at $99 on weekdays and $169 on weekends. Limited time offer! Offer expires today ().

Day/2 Night Accommodations
At Westgate Las Vegas Resort & Casino
3000 Paradise Road Las Vegas, NV 89109

to either Cirque Du Soleil's Zumanity or Ka!

Lock your Sale price, decide your dates later
14 People bought today
22 Packages left at the price
30 People viewing now

No travel dates yet?
No Problem!
If you don't have travel dates as yet, you can FlexBook to secure this prices and then decide on your travel dates later.. Call TODAY (800) 553-4219 to lock this promo price!
*Price Subject To Availability And Are Based On Value Season Rates. Price Not Valid For Same Day Travel Bookings. Two Night Minimum Hotel Stay Required With All Packages. Resort Preview Rate.
Our price match guarantee gives you the peace of mind that you're getting the best rate available.
DEDICATED VACATION SPECIALISTS
They are there to book you the best possible deal on the internet.
OVER 100,000+ NIGHTS BOOKED
Since 2004, AllLasVegasDeals.com has booked more than 100,000 vacation packages at hotels all over the US.