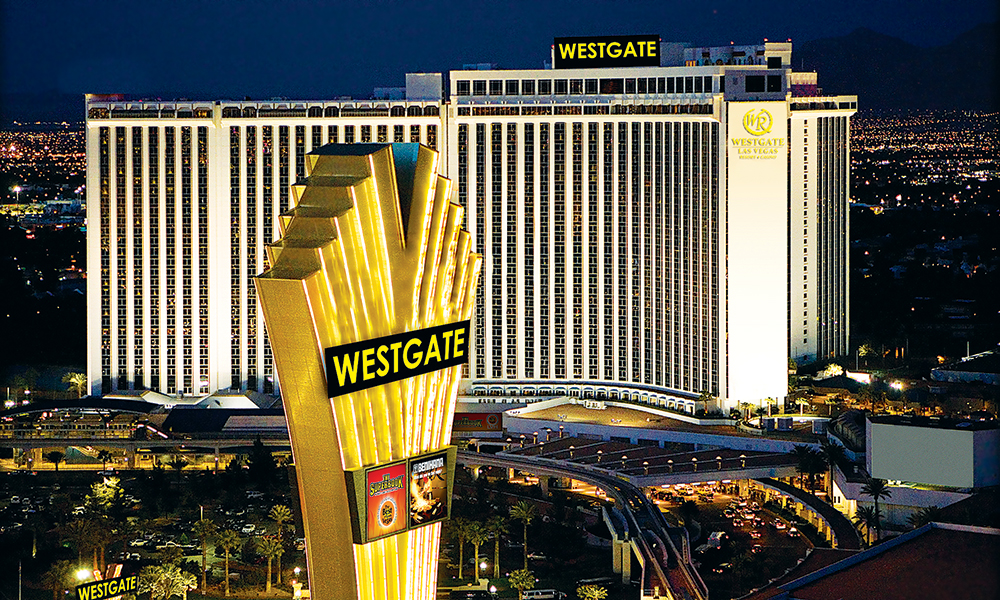 Enjoy First Class Dining at Westgate Las Vegas

3 Day / 2 Night Accommodations
Enjoy a great getaway in Las Vegas this season and save 61% when you book your stay at this luxury resort for only $59 on weekdays and $79 on weekends. ¡Limited time offer! Offer expires today ().
Enjoy a First Class Dining Experience with our selection of restaurants for your convenience and enjoyment:
Benihana
Silk Road Asian Bistro
Edge Steakhouse
Fresco Italiano
Bar Sake & Robata
Drafts Sports Bar & Grill Express
Cordovano Joe's Pizza
The International Bar
Fortuna Swirl
Fortuna
Nacho Tacos Authentic Mexican
Fresh Buffet
Sid's Cafe
Superbook Bar
Rikki Tiki Sushi

Day/2 Night Accommodations
At Westgate Las Vegas Resort & Casino
3000 Paradise Road Las Vegas, NV 89109

Lock your Sale price, decide your dates later
19 People bought today
20 Packages left at the price
64 People viewing now

No travel dates yet?
No Problem!
If you don't have travel dates as yet, you can FlexBook to secure this prices and then decide on your travel dates later.. Call TODAY (855) 975-3290 to lock this promo price!
Our price match guarantee gives you the peace of mind that you're getting the best rate available.
DEDICATED VACATION SPECIALISTS
They are there to book you the best possible deal on the internet.
OVER 100,000+ NIGHTS BOOKED
Since 2004, AllLasVegasDeals.com has booked more than 100,000 vacation packages at hotels all over the US.